Waiting times depend upon the nature of the set-up
Moving house can take the longest - up to 20 working days
Mobile broadband an easy solution for getting internet in a hurry
Much of the trouble in finding a broadband connection seems to be about finding a provider that will service your area. Once you've found one, though, a new difficulty arises – just how long will it be until your internet connection is live?

We envisage broadband connections as an instantaneous beam of light travelling down the information superhighway. (90s infomercials have a lot to answer for.) Often, we presume that the actual process of connecting to that internet will be just as instantaneous, and it can be a frustrating process trying to work out how long you'll be without internet. Here, we break down for you the typical downtimes.

Click here for the best ADSL2+ and home phone bundles.

I'm moving house

Setting up broadband in a new house can be a stressful enterprise; that's why we've already written a guide to getting the internet while moving.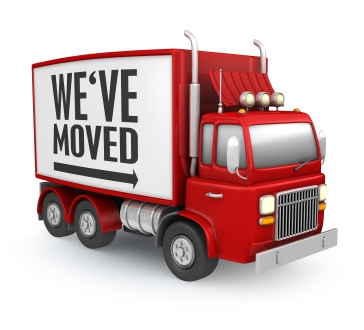 The bad news: the previous occupants of the house will have disconnected their home phone and internet when they move out, which means you have to set up a whole new connection. This is not "churning". That means that generally, the wait time is ten to twenty working days, and that's industry standard.

Lots of people sign up for ADSL2+ every day, and because getting each person connected takes at least a small amount of manual labour – a technician has to be sent out to your local telephone exchange – and because a phone has to be connected as well, you're looking at a longer wait time.

There is always a chance that you might get lucky, depending upon what provider you sign up with and what the equipment in your area is like, but generally you must allow for those ten working days. It may be tempting to sign up for your internet before you move house, but we generally advise against this. You could run the risk of either disabling the current occupant's phone and internet, or not being able to give the provider access to the property if they need to be able to go inside for any reason. We recommend signing up with the provider you have chosen three to four days before you move into the new property.

Note that even if a provider advertises fast churning times, this does not apply if you're moving to an entirely new property.

If you feel like you'll be helpless without a broadband connection, you could always find yourself a cheap mobile broadband solution to use for the time before you can get your house connected. Mobile broadband should not be taken as a substitution for a fixed line connection, but as an interim solution you may find it quite useful.

You'll want to make sure that you're picking a plan that has no contract, and reasonably cheap set-up. It's rare that you'll find something within budget that's more than 1-2GBs, but if you're only using it to check emails and other urgent matters while you wait for your fixed-line connection to activate, it should be fine. We recommend:

Club Telco's 1.5GB Mobile Wireless Broadband for $20/month. Call Club Telco on 1300 138 155.

Or, if you already have a dongle – it's a wise investment! – you could consider Amaysim's Prepaid 1GB Mobile Broadband Plan for $9.90/month. Call Amaysim on 1300 106 571.

Getting a dongle to keep in a drawer on the off chance you'll need it one day can be a great idea, and can definitely keep down frustration around having to wait for internet.

I already have a home phone, and only need ADSL2+

If you have a home phone connection that you're happy with, you may decide to just get internet from a provider, and leave your phone with whatever company you like. In this case, the wait time is slightly shorter.

Click here for the best ADSL2+ only plans.

Obviously, work still has to be done at the telephone exchange in order to connect your internet, but it's simpler to do than setting up phone and internet. Therefore, the standard industry wait time is three to five working days.

A little irritating – but more than manageable! You'll be online in less than a week.

I already have ADSL2+ and a phone, but want to change just the internet to another provider

Most providers have agreements with each other now that include a fast transfer rate. That means that when you switch from one provider to another, they will conduct the transfer as quickly as possible.

The standard downtime is around four hours. After that, you can contact your provider's tech support to find out what's going on. Your phone line should not be affected.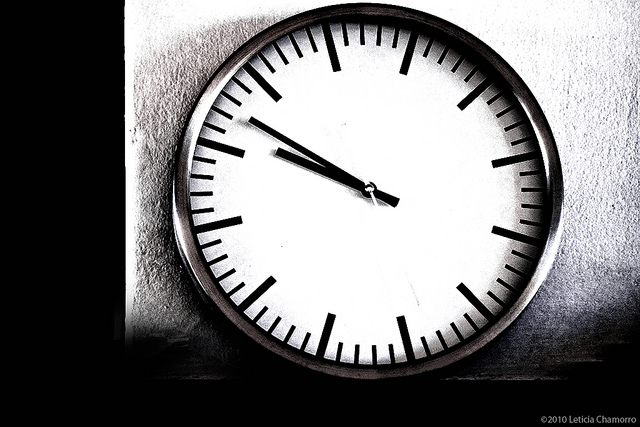 I want to transfer both my ADSL2+ and my home phone to another provider

This can vary wildly from provider to provider, which means that it's important to ask your provider exactly how long you're likely to be without internet – and press them if they don't answer!

For example, if you're on a Telstra exchange, a TPG consultant assured us that there should be no internet downtime, although there will be three to four working days where incoming calls won't work. You'll still be able to make calls.

However, on their website they give themselves a window of four hours of internet downtime, so don't be too upset if you find you're offline for a while.

Check out TPG's great plans here, or call 1300 106 571 for more information.

Other providers, though, like Dodo, may fall back on the same ten-twenty working days before you have access to both internet and phone.

That's why it's important that you confirm with your provider how long you should expect to be without internet when you're churning. It differs depending upon the provider you're signing up with, the provider you're moving from, and indeed the equipment at your local exchange!

I want mobile broadband

Mobile broadband comes with its own host of drawbacks – but speed of the connection isn't one of them.

Click here for the best mobile broadband plans.

Basically, the wait time for your mobile broadband doesn't come down to the provider – it's down to your local post office. Whenever you get it, you can just plug it in, in some cases quickly register it, and go! It's a great last minute resource for internet.

Call us at Compare Broadband if you have any further questions or need help picking a plan on 1300 106 571.