Having an unlimited data plan means you don't have to worry about data limits.
Your family can watch Netflix, Stan, or play online games as much as they want.
Honestly, you can do all kinds of stuff besides finding Bigfoot.
So you've looking into getting unlimited broadband? That's swell! And you've made sure that you're gonna get the best deal applicable to your specifics? Well right on, man, right on! But now you're not sure what you're gonna use all that data on? Well that's peachy keen, jelly bean, 'cause I've got all kinds of great suggestions - and I promise none of them involve an unhealthy obsession with finding that stealthy ol' Sasquatch!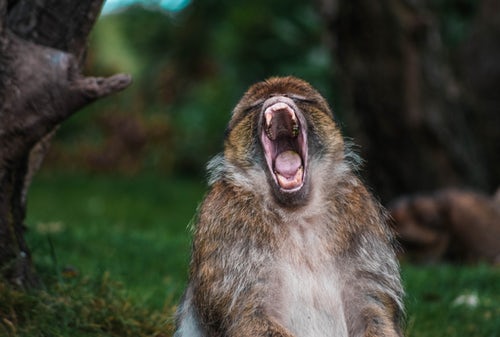 1. LOAD UP YOUR PHONE WITH MUSIC
If you're anything like me, you're always streaming music off your phone, constantly praying that the next Tay Tay track will give you the adrenalin boost you need to leap into that pawpaw shrub and catch that crafty cryptid before he flees again. If that's the case, you may have noticed that all that streaming eats up a lot of data. Not any more! Before you leave for the North American forests (or wherever else, I guess), make sure you download your favourite bangers on your Spotify or your Apple Music.

2. LOAD UP YOUR PHONE WITH MOVIES
With unlimited data, not only is it a piece of pie to stream all your favourite stories from your lounge, but you can also use your hefty home Wi-Fi to dowload them to your phone. For the couch potato on the go! And Netflix has been know to have some pretty good content: "Bigfoot", "The Bigfoot Files" "Discovering Bigfoot" ...all kinds of stuff, really.

3. DOWLOAD ANYTHING YOU WANT, BABY
Do you like downloading? Like, a lot? Hey, I'm not here to judge, people who order bear traps online don't cast stones, mate. Point is, with unlimited download, the world's your oyster. Especially if you've got an unlimited data NBN plan - that's gonna let you download as much as you want, even if other people in the house are using the internet for Youtube, or for gaming, or for taking online veterinarian courses so that they can tell the difference between Bigfoot and already long discovered creatures (fool me once, shame on gnu - fool me twice, shame on bee).

4. SPEND ALL DAY AND ALL NIGHT ON GOOGLE SATELLITE
The world is at your fingertips, and so is the greatest discovery of the 21st Century! The hunt for Bigfoot hunt can take place from the comfort of your own home, which is far more affordable for some, and for others, means they technically won't be breaking any promises that they may have made to their family and therapist. Now, the bite marks on the last squirrel I found seem to show surgical precision. Is Bigfoot a doctor? Some recent evidence suggests he may even have matriculated at the University of London.
Won't you join me on my noble quest? If so, make sure you've got the best unlimited broadband by clicking here. Or drop us a comment, and tell us how you access the web when you're outside your home!