High Bandwidth and Low Latency Communication
Underwater Fibre Cable
Satellite Communications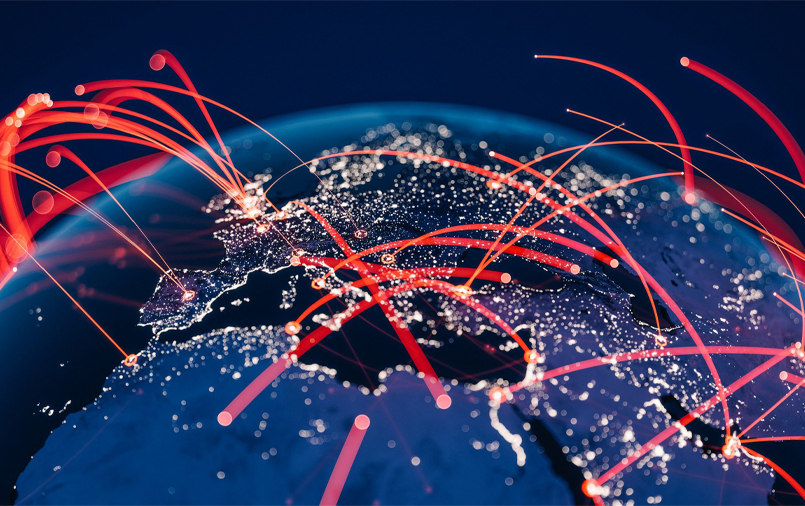 An undersea fibre cable from Tasmania to the Australian Antarctic Territory is set to be built as the Australian Antarctic Division and the Bureau of Meteorology (BoM) joined forces for this venture. The goal of this is to establish Australia as a "key leader and international partner in the Antarctic".
High Bandwidth and Low Latency Communication
According to the BoM, the cable would pave the way for a reliable, high bandwidth, and low latency communication service to Australian research stations for the next 25 years and even more.
Both agencies also called for satellite communications to be enhanced, which encompasses investing in lower latency LEOSat communications. These were cited in the agencies' submissions to a federal parliamentary inquiry conducted by the Committee for the National Capital and External Territories.
Underwater Fibre Cable
A plan to build an undersea fibre cable between Tasmania and Antarctica which would backhaul traffic from a proposed satellite earth station in the southern continent was pushed by Geoscience Australia. For this, discussions between the Australian Antarctic Division and the Bureau of Meteorology under the Department of Environment were conducted accordingly. With the discussions, like cable, preferably with a landing at Macquarie Island, was proposed.
The government is set to begin the process of exploring the viability of this project by conducting an engineering study to identify potential cable routes and assess whether an Antarctic space park could potentially lower the cost of the cable via a Public-Private Partnership.
AAD and BoM say improved communications will increase Australia's Earth Observations capability and improve ice monitoring. This will pave the way for more sensors to be deployed which will, in turn, provide low latency data for a range of services including compute and cloud-based. These networks would enable remote operations.
"Better communication infrastructure in the Australian Antarctic Territories would enable the operation of high bandwidth observing equipment and sensors and better integrate with the Bureau's 24x7 operation centres and cloud-based services," said BoM.
Satellite Communications
AAD has also called for a complementary fibre and satellite approach rather than using only one of the connection methods. Satellite communications would be used to mitigate the risk due to the potential for damage from icebergs. Even if satellite transfer costs are relatively higher compared to fibre connections, satellites can be used anywhere. Nevertheless, a dual satellite system is proposed to provide redundancy and the opportunity to use the new low earth orbit satellite constellations, resulting in a greater bandwidth.
The Australian Antarctic Division maintains its scientific research stations at Casey, Davis, and Mawson in the Australian Antarctic Territory, and sub-Antarctic Macquarie Island (part of Tasmania).