ACCC Latest Report
Highest Overall Speeds to Date
Top NBN Providers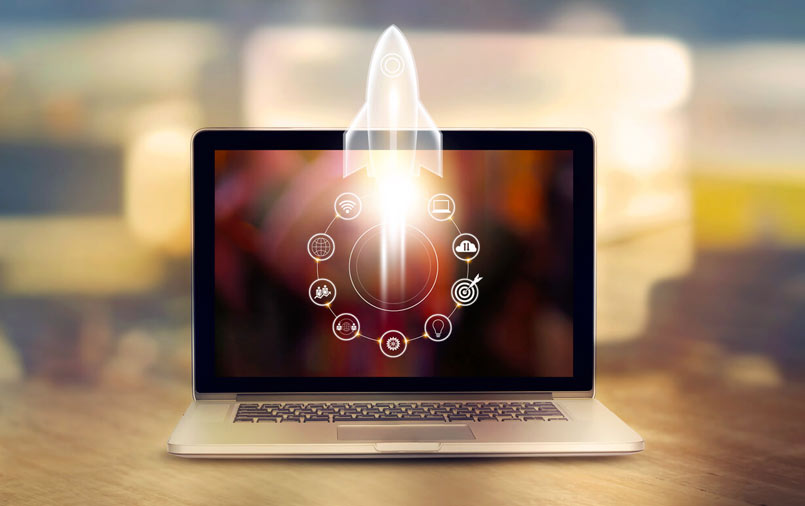 TPG Telecom has emerged as the fastest average provider for download speeds, outranking other major telecom providers including iiNet, Telstra, and Vodafone.
In its latest report on nbn™ speeds and performance, the Australian Competition and Consumer Commission (ACCC) analysed the average download, upload, and video streaming speeds of major Australian nbn™ providers in December last year.
Average speeds during the test period are based on the maximum possible speed during peak hours—from 7 pm to 11 pm—where the higher the percentage score, the faster a telco performs. TPG came the closest of the 11 nbn™ providers, delivering customers the average speeds they are paying for during the busy period.
After ranking second for the past five quarterly, TPG has reclaimed the first spot, recording an average download speed of 98.9% of the maximum speed available—just 0.2% higher than Optus. The report marks the first time Optus has not ranked first since November 2019. However, it's worth mentioning that both providers have increased their speed when compared to the last quarter results.
Speed Results
Below are the full download speed results:
98.9% - TPG
98.7% - Optus
97.1% - Telstra
96.5% - iiNet
96.1% - Aussie Broadband
95.7% - MyRepublic
95.3% - Superloop
93.7% - Vodafone
89.9% - Exetel
85% - Dodo & iPrimus
ACCC Records Highest Overall Speeds to Date
The results were the highest overall speeds ever recorded since the ACCC began monitoring broadband performance early in 2018 when speed-related complaints were at their peak.
At that time, TPG delivered 90.7% of the maximum speeds during the busy period, when more users are trying to access the Internet, which results in congestion and lower speeds. On the other hand, Telstra and iiNet scored above 80%, while Optus recorded an 80.7% speed. Meanwhile, 5% of the major nbn™ providers operated below 50% of their plan speed. These telcos were ordered by the ACCC to remedy the unachievable speeds and have been required to speed-test connections to ensure that customers are getting what they are paying for.
With these regulations, the telcos worked to improve their broadband services; the underperformance rate has gradually declined, with a record of 7.7% in December 2020—lower than the 13.9% figure in 2018.
Almost every provider demonstrated an improvement since the first report, except for MyRepublic which recorded a slight decline in performance. Nevertheless, the majority of telcos on the list averaged a speed of over 90% of the maximum.
Regardless of how users are connected to the nbn™, they can benefit from a reliable, high-speed broadband network. This much is true when the majority of Australians are continuing to work and study from home.
About nbn™
The nbn™, short for the National Broadband Network, is Australia's government-owned and operated wholesale open access system that enables service providers to provide high-speed broadband access to consumers. It is regarded as an upgrade to its Internet infrastructure, replacing the existing copper wire with advanced fibre optic cable technology.
At present, there are seven residential nbn™ speed tiers available, with maximum download and upload speed capacities measured in Mbps. The fastest nbn™ plans—NBN 250 and NBN 1000—are currently only available from a select few providers including Aussie Broadband, Telstra, and Vodafone.