Health experts are asking everyone to help flatten the curve of COVID-19 by staying at home.
This means more people are working from home, even if they're feeling fit and healthy.
Even if you're not working from home, here is a helpful guide into staying happy and productive while you're cooped up.
More people are doing the right thing and self-isolating after medical experts recently highlighted the dire importance of social distancing in order to curb the spread of the Coronavirus. Scientists are asking that everyone - including healthy people - stay at home to limit the spread of the pandemic. While working from home in Australia is not an uncommon thing, it's certainly going to be a new and perhaps daunting experience for a lot of people. Even if you're one of the 1.3 million Australians who already works from home, you're likely still accustomed to leaving the house to work in a cafe or unwind with some social activities at the end of the work day. So even the homiest of homebodies might start to feel a bit cooped up and anxious; as such, we here at Compare Broadband have put together this handy list to help you stay connected, productive and sane during these trying times that we're all going through.

First things first…
STAY CONNECTED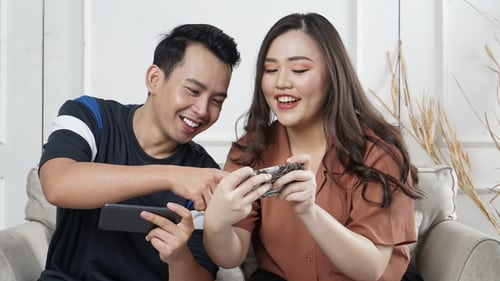 If you're new to working from home, you'll quickly realise the importance of online communication. A sturdy home internet service is integral for emailing, watching research videos, uploading and downloading attachments, and partaking in video conference calls. Obviously, an efficient home broadband plan is integral for such things; you can read more about the best internet plans for those who work from home here.
But even if you haven't taken your work home with you, online communications are going to be vital to your sense of well being while you're cooped up. Experts are suggesting messages and video calls are going to prove extremely beneficial to our mental health over the next few months. During self-isolation, it's easy for us to feel - well, isolated, obviously. It's recommended that you keep online (or over the phone) communication up with your friends and loved ones, especially with older people who may not be as accustomed to the constant social updates that younger generations may be used to. It's important that you remember that even if you're alone in your house, you don't have to be alone online.
STAY ON TOP OF INTERNET DROP OUTS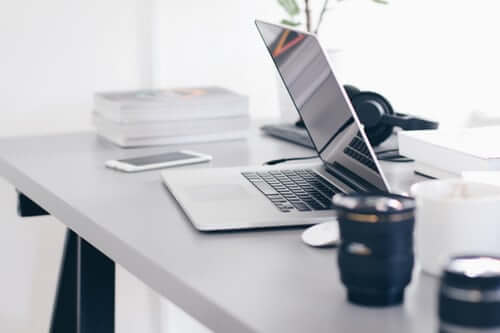 Obviously, home internet is going to be integral in keeping up to speed on important news updates, so it's recommended now, more than ever, that you stay connected. Slow internet (and indeed, complete internet outages) are somewhat common even in the best times, so don't lose your cool. If your internet is on the fritz, the first thing you can try is turning your modem off, and then back on again in a couple of minutes; a simple reboot may quickly fix the problem. You should also be aware that your home Wi-Fi signals can be blocked by any number of things, from walls and fish-tanks to mirrors and Christmas trees; so suss out if your modem is hanging around any of those troublemakers.

If your work neccisitates a lot of file sharing, you're likely going to need a plan that can accomodate a lot of uploading and downloading, which means you're going to need a faster connection. While a reliable plan with ample or unlimited data is certainly beneficial, there are other little work-from-hacks you can be doing to make sure your home internet can keep up with your work schedule.

. If you have an ethernet cable, try plugging that into your computer rather than connecting to your internet over the Wi-Fi. This should increase your computer's broadband performance, and also free up some Wi-Fi for other people in the house who might be trying to use the internet simultaneously.

. If other people are using the internet simultaneously, you can also ask them not to use it quite so much while you're in the middle of an upload or a video call. If the kids are streaming or downloading while you're in the middle of a video conferance, it will possibly impact the quality of the video call.

. During these stressful times of isolation, it's highly recommended that you make video calls to maintain human contact and keep a sense of work routine; however, if your work requires a lot of video conferencing and your internet isn't keeping up with it, suggest to your workmates that you only do the video call at the start of the meeting. After everyone has had a chance to check in with each other and see some warm familiar faces, you can switch to an audi-only meeting, which will be less taxing on your home broadband.

. If your internet still isn't responding the way you need it o, call your internet service provider. They will hopefully be able to troubleshoot the issue with you. The problem might possibly be due to traffic congestion (now that everyone is home and online), but it might also be network maintenance, infrastructure; or a plan that simply doesn't suit how much you use the internet, or a provider that doesn't supply sufficient coverage to your location. If that's the case, and it's time to change your plan and/or your provider, you can compare broadband alternatives here. Or if you prefer some human contact, you can also call one of our trusty broadband experts for a free internet consultation on 1300 106 571. They'll be happy to hear from you!
STAY ENTERTAINED
When the work-from-home-day is done, you're going to want to unwind and try to take your mind off things. And since we're not supposed to leave our homes, there's never been a better time for many hours of guilt-free binge-streaming! Whether you're watching Netflix, Disney+, Pay TV or local video-on-demand content, you're likely going to want a plan that can provide the amount of data your streaming is eating through. Particularly if you share your home with other internet (and especially if any of you are also into online gaming). Thankfully, in these modern times, Unlimited Plans are incredibly cost-effective, so if you're not happy with the current plan you're on, you can look for a better unlimited plan here.
STAY MOTIVATED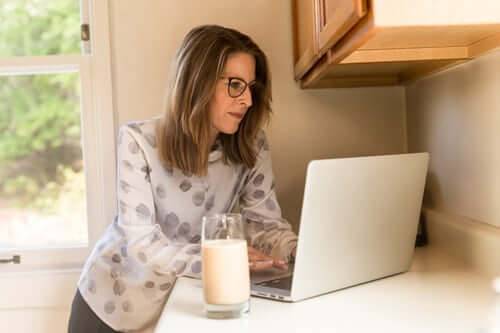 For most of us, staying at home means we will no longer have to go through the 9 to 5 grind. Schedules are loose, trains and traffic are redundant, and your bed is a tempting two metres away. While this may sound like a refreshing change, for most people it's also a slippery slope into lethargy, which is less than ideal if you're working from home. It's also not great for your peace of mind. As such, you might find that a little home regiment is good for you. Try keeping a schedule and sticking to it. You may even find it helpful to keep the exact schedule of your old daily routine. If you used to start work at 8:30AM, make sure you're up and ready to hit the books by 8:30AM. If you only ever had a one hour lunch break, make sure you keep that one hour lunch break. You'll soon find your productivity returning.
STAY IN SHAPE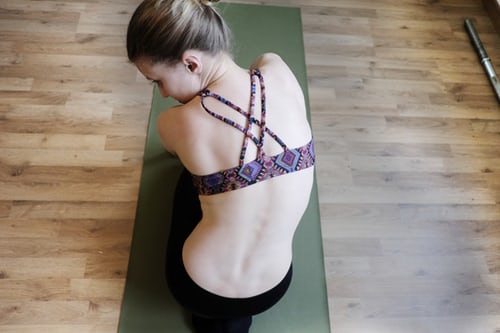 You probably don't need us to tell you how vital exercise is, but it bears repeating; exercise is the best way to keep blood pumping to both your heart as well as your brain (so again, this is another very important way to fight the blues). Even if you were previously not engaged in any sort of regular exercise, you'll find that even the limited walking you do around the office is better than better than sitting on a couch all day. Now, obviously our outdoor exercise options are not currently on the table, but there is still an abundance of workout routines that are specifically designed for you to do at home, and there's just as many Youtube tutorials to get you through it.
STAY HYGIENIC!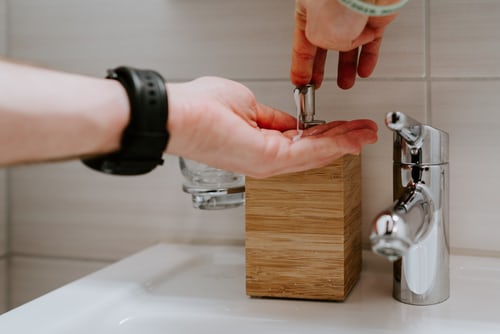 Whether you've quarantined yourself because you're infected, or you're perfectly healthy and trying to avoid catching it, the point of self-isolation is to prevent the spread of the virus; and even if you're 100% homebound, the protective measures you were being told take outside the home should still be applied within.

The World Health Organization (WHO) strongly advise that you;

. Avoid touching your face, particularly your eyes, nose and mouth. This is difficult for most of us to do no matter where we are, but not touching your face is an extremely important habit to get into. As your hands touch many surfaces contaminated with any number of viruses (potentially including Coronavirus), your hands can accumulate those germs and carry those pesky hitchhikers directly onto your face, where they can enter your body via your mouth, nose or eyes.

. Wash your hands frequently, with soap and water, for a minimum of 20 seconds each time; especially before and after leaving the house, and before eating. Regularly washing your hands like this is one of the best ways to kill viruses that may be on your hands.

. Practice respiratory hygiene. The World Health Organization urges that if you (or anyone else) feels a cough or a sneeze coming on, you immediately cover their mouth and nose with your bent elbow or a tissue. The tiny droplets that you cough/sneeze out of your face are terrific ways for viruses to transfer to other people and surfaces. Tissues should be immediately disposed of after use.

. If you think you have Coronavirus, seek medical advice as quickly as possible. The World Health Organization cites that "National and local authorities will have the most up to date information on the situation in your area. Calling in advance will allow your health care provider to quickly direct you to the right health facility. This will also protect you and help prevent spread of viruses and other infections". So if you are experiencing any of the known Coronavirus symptoms - such as runny nose, fever, cough, sore throat, difficulty breathing - seek medical care as soon as you can. And finally...
STAY HEALTHY, AND REMEMBER THAT WE'RE ALL IN THIS TOGETHER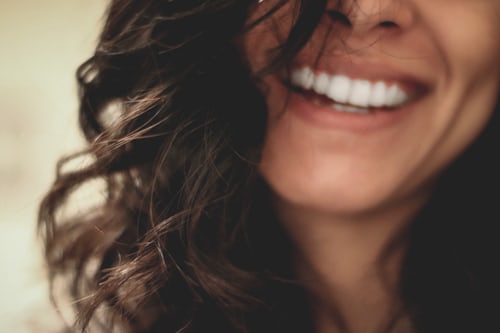 If you're feeling anxious or depressed about these troubled times, you are certainly not alone, and help is only ever a phone call away. You can call Beyond Blue on 1300 22 4636, or chat with them online. Worried you've caught COVID-19? Visit this help page or call the Coronavirus Health Information Line on 1800 020 080. And of course, if ever you feel you need urgent medical assistance, call 000.