If you don't already have the NBN, it's definitely on its way.
The NBN Co have claimed that they're on track for a 2020 completion.
So does that mean you're going to need an NBN modem router?
The NBN is tumbling towards completing its nationwide rollout. At the time of writing, over ten million Australian residencies have already been hooked up to the NBN (or National Broadband Network, if you have the time), and by 2020 it is estimated that rollout will be complete, with the rest of Australia's fixed-line phone and internet services having been replaced by the NBN access network. The progress and and subsequent results of the NBN's rollout has been divisive in the public eye since day-dot, with many viewing the NBN as a long overdue internet broadband upgrade, and others seeing it as an expensive and unreliable nuisance. This discrepancy in opinion ultimately boils down to where people happen to be residing when they are given their NBN upgrade, because simply put, there are different kinds of NBN connections out there; some are more effective than others, while others are downright frustrating - and regrettably, the customer doesn't get to choose which version they are allocated.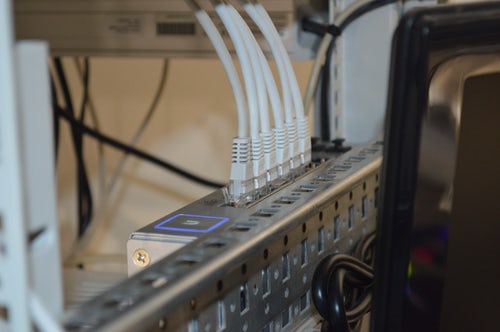 DO I NEED TO GET THE NBN?
More or less, at least at the time of writing*. If you're currently in an area that the NBN hasn't reached yet, you'll still have ADSL2+ alternatives, but keep in mind that these will be minimised once the NBN roll-out reaches completion in 2020. Once the NBN hits your zone, if you have a fixed line connection, you have 18 months to move your home phone and internet services to the NBN. The ACCC has stated that if you don't connect within that period, the services supplied over that old network will eventually be disconnected.

*Of course, if you really don't want the NBN, then you can just live off your mobile broadband, which might eventually be a more enticing alternative to the NBN if/when the 5G revolution hits us.

SO DO I NEED AN NBN MODEM?

With the current 2019 roll-out, yes, most of the time we are required to get a new NBN modem setup in order to get hooked up - but it can depend on which of the NBN connections you're straddled with; Fibre to the Node (FTTN) or Fibre to the Basement (FTTB). As stated by the NBN Co...
"FTTN and FTTB require a VDSL2-compatible modem. This VDSL2-compatible modem should be supplied by your RSP when you sign up to a plan. It is not supplied by nbn. If you already have a modem you wish to use, check with your device provider to ensure it's VDSL2 compatible. An ADSL2+ modem will not necessarily work. As for non-fixed-line services, Fixed Wireless uses an nbb connection box, and Sky Muster uses an nbn-supplied modem."

If you have Fibre to the Premises - or FTTP - then you may be given an NTD (Network Termination Device) which is a customer-side network interface device, which is typically a box that is mounted on your wall and connects through a wireless router.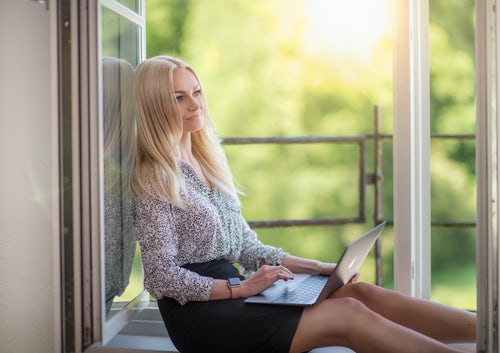 WHAT'S THE DIFFERNCE BETWEEN A ROUTER AND A MODEM?

Traditionally, the basic differnece between the two is that a router connects your devices to the Wi-Fi whereas a router connects devices to an internet connection. Your router and the devices it is connected to form the network that requires the internet that is transmitted though your modem (incidentally, the word modem is a portmanteau of "modulator-demodulator"). These days, however, it is common for manufacturers to make NBN modem/router combos.

TALK TO YOUR RSP

So as the NBN Co mentioned, like with most other things broadband related, your NBN modem arrangment will boil down to which RSP (Retail Service Provider) you are with. If it's determined you need a new NBN modem to fit your connection, you will, in most cases, be faced with an additional cost for that modem. However, you might be able to find a deal where your RSP will throw in the modem - ie. if you sign up for a 24 month contract on any of iiNet's NBN plans, they'll throw in an iitnet NBN modem at no extra cost. Optus have advertised that new customers may receive a free Optus NBN modem, complete with am Optus Self Install Kits, whenever they sign up to an Optus NBN plan. But if you need one of their technicians to install it for you, Optus will charge an additional fee. If you're with Telstra, they will check your existing Telstra modem to see if it's NBN compatible when you request to switch over to the NBN. If it is not, then Telstra will provide you with a new NBN modem. Telstra cites that if you're already connecting to the NBN through one their eligible plans, you won't have to pay for the new Telstra-supplied modem, and that that will be advised during your connection order. If have the desire and the budget to do so, you can upgrade to one of Telstra's premium modems, or even supply your own modem out of your own pocket (providing that it is compatible with the required Telstra NBN modem settings). Dodo currently offer one of the best NBN modem deals when it comes to price, as they will provide delivery of a free Dodo NBN modem when your order one of their 12 month plans online.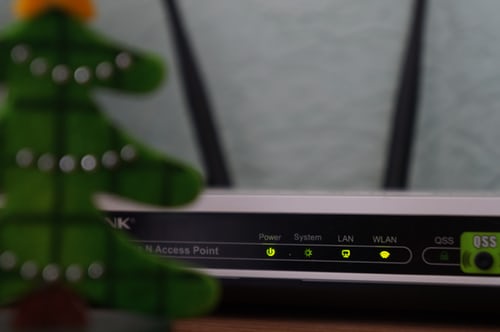 There are many different providers with many different plans, and with policies that are ever-changing, so it's really best you call your RSP and ask them what the best NBN modem is for the current plan you're on. And if you'd like to change the plan you're on, well you can very quickly & easily have a squiz at the best NBN deals available to you right here. Alternatively, you can follow us on Facebook, or you give us a quick buzz on 1300 763 813.