Unlimited plans
500GB+ plans
Unmetered usage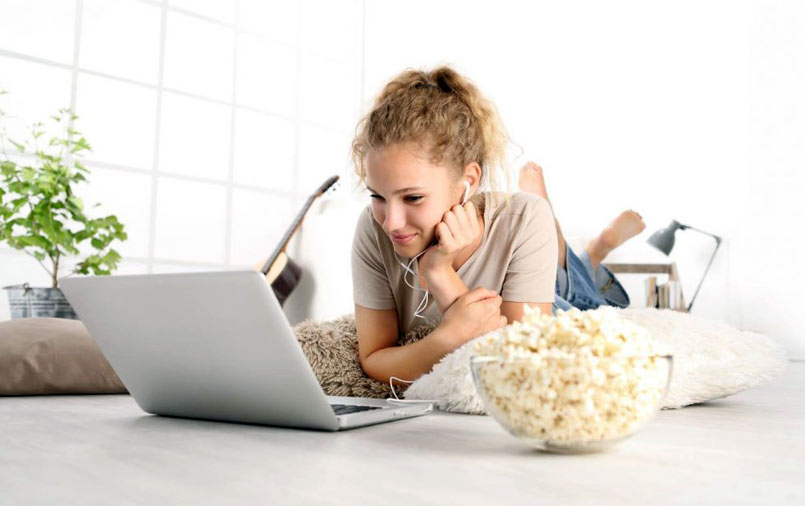 Instead of scheduling your life around when your favourite TV show, movie, or sport is going to air, watching content online means you can schedule the shows you want to watch around you. All you need is a fast internet connection with enough gigabytes. Some providers also offer unmetered content, meaning you can stream some TV shows or movies without it using up your monthly data limit.
How fast does my speed need to be to stream video?
To stream content, we recommend connecting to a plan with a theoretical maximum speed of at least 1.5Mbps (ADSL1). This means unless you are more than 3km (or thereabouts) from the exchange, an ADSL2+ connection will be fast enough to stream video without interruptions. Cable and NBN should also be a fast enough connection to stream videos.

There are a range of other factors that could affect your streaming, including the amount of internet traffic at any given time, the number of devices sharing your internet connection, your hardware (modem and router) and the applications you use to stream videos (ensure they're up to date).


How big does my broadband plan need to be to stream TV and watch movies?

Keep in mind that streaming videos online (through sites such as Netflix, Stan or Presto) is different from downloading movies through a service like iTunes. The amount of data streaming clips uses will also depend on the quality of the video. However, streaming standard definition video you will use approx 1GB of data per hour, therefore if you watch 2 movies per week that is a data usage per month of approx 16GB. If you watch approx 2 hours per day that equates to a data usage of approx 56GB per month so you should look for a plan with a min data limit of 100GB.


Is there any content I can stream without it using up my monthly data allowance?

Yes. Some internet providers offer unlimited streaming from certain web pages. Some examples of unmetered content include:

iiNet: customers can navigate to the Freezone webpage, and access unmetered content from there.

What are some of the best plans for watching TVs and movies online?

TPG Home phone and unlimited broadband

TPG ADSL2+ Unlimited $59.99

And yes, the price above includes the $30 monthly home phone line rental. While calls are extra (25c each for a local call, $2.48 for up to 20 minutes to mobiles), customers will have unlimited broadband excess. This means you can stream as many movies as you like throughout the month, and whenever you like (there are no peak or off peak data limits).
Belong 500GB bundle plan
With no set up fee on a 12 month contract, you only pay $1 upfront for the modem. 500GB is plenty of data to support your streaming TV needs.