Top 10 Internet Providers According to Product Review
Digital reviews and customer experiences are crucial when it comes to helping us decide on what we are going to spend our money on
When it comes to choosing the best ISP, the same theory applies.
Here are the top 10 internet providers in Australia according to Product Review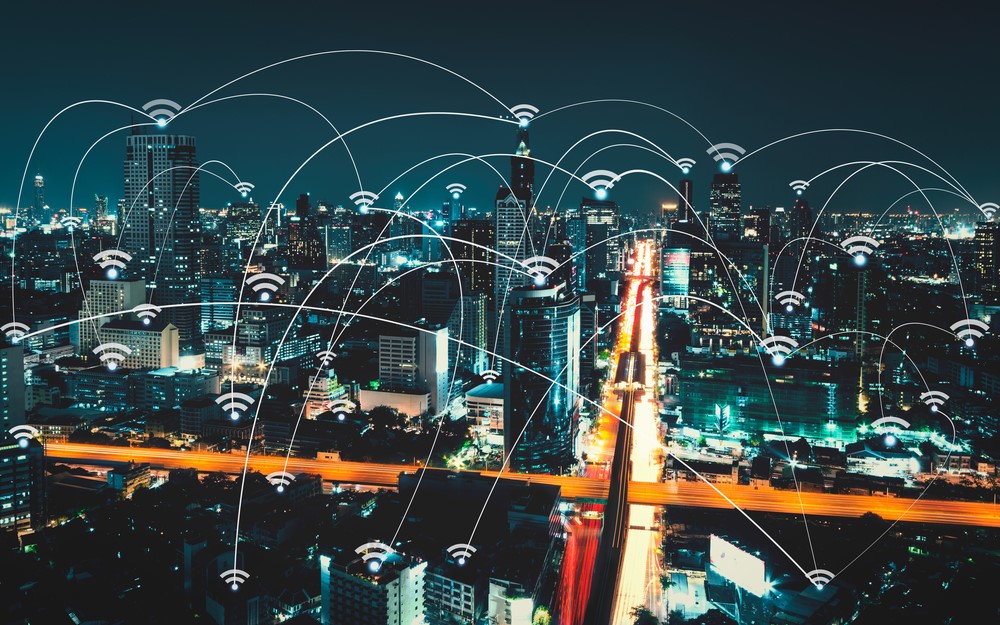 In this day and age, digital reviews and customer experiences are crucial when it comes to helping us decide on what we are going to spend our money on. Word of mouth and the experiences of our friends and family usually help us gravitate towards a final decision, whether it be what handbag to buy or what movie to watch. When it comes to choosing the best ISP, the same theory applies. It is always fun to check out the top rated services and products on Product Review, so here are the top 10 internet providers in Australia according to Product Review. If you are already on the NBN Rollout map and are looking for the best NBN plans to sign up to, you have to read on and find out more!
1.Mint Telecom - Call 1300 106 571
Rated the best of the best according to Product Review, Mint Telecom not only provides speedy NBN plans and broadband services but also comes out top in the customer service, email and live chat departments (almost every review mentions how fantastic their customer service is - they go above and beyond). With 72 "excellent" ratings, Mint Telecom must be doing something right.
2. Boom Broadband - Call 1300 106 571
As its name suggests, Boom Broadband comes in with a boom at a fantastic 4.7 stars out of 5. With speedy setup times, rarely any issues with drop out or connection and impeccable customer service, Boom Broadband really know what they are doing. Boom Broadband also don't shock you or take you by surprise with any hidden fees, so you can be sure that you won't have to part with your money unnecessarily. With every review singing praise for Boom, there is no reason to not sign up to a Boom plan today.
3. Mate Communicate - Call 1300 106 571
Mate prides itself on being, well, your best mate! Mate Communicate finds great importance in ensuring that everyone has a speedy internet connection, regardless of budget. With amazing customers service, efficient setup times and internet speeds that rarely ever lag, Mate definitely deserves its 4.4 star rating.
4. Australia On Line - Call 1300 106 571
At an impressive 4.3 stars, Australia On Line is another leading ISP in the Product Review world. Many sing praise about their excellent customer service and easy to understand navigation, with one user even mentioning "Thanks so much for your help and support. It's wonderful to speak to a technical support person who talks my language not IT language as well". Australia On Line always ensures that everyone is kept in the loop, with no one being left behind in a sometimes confusing world of technology.
5. Barefoot Telecom - Call 1300 106 571
Barefoot Telecom comes in at 4.2 stars, with 52 "excellent" reviews on Product Review. Excellent customer service is a point that is always brought up in all reviews, along with mentions of consistent and reliable connections. Barefoot also offers very competitive prices, ensuring that you get the most out of your buck. On top of great service and a fantastic product, setup times are minimal, ensuring that consumers don't run into any hassle when trying to get their internet up and running.
6. SkyMesh - Call 1300 106 571
With a direct connection/relationship to the NBN, SkyMesh is another top contender for best ISP in Australia. No contracts, cancellation fees or contract are some of the perks that come with SkyMesh NBN. Tech support are highly skilled and proactive, ensuring that customer service experiences are on point at all times. With custom plans to suit anyone's needs, SkyMesh is definitely one of the ISPs that you should keep your eye on.
7. Lizzy - Call 1300 106 571
Lizzy comes in at 4 stars, with many mentioning how impressive their professionalism and customer service is. Unlike many companies, Lizzy has Australian based customer service hotlines, ensuring that customers needs are met immediately and that their queries are attended to accurately and efficiently. With affordable plans for all needs, Lizzy knows what it is doing.
8. Inspired Broadband - Call 1300 106 571
Inspired Broadband is constantly exceeding user expectations. With no contracts or connection fees, Inspired provides users with fast, reliable and affordable internet connections. Always prompt in responding to emails or calls, Lizzy offers seamless access to the internet for all. On top of that, download and upload speeds are impressive, ensuring that all customers are left happy at the end of the day.
9. EveryNet - Call 1300 106 571
EveryNet's 3.8 stars on Product Review makes it one of the top 10 internet providers according to everyday users. Although customer service is not available 24/7 as EveryNet is a small business, the customer service that is provided during office hours is impeccable and personable. Setup processes are fast and informative with friendly customer service. On top of that, continuing maintenance and servicing ensures that your connection is always in tip top condition.
10. NuSkope - Call 1300 106 571
NuSkope comes in at 3.4 stars, making it tenth on the list. It may be last, but it is definitely not the least. NuSkope offers free changeover, and will even setup your router for you in your home. Speed is amazing, and customers have no issues streaming HD quality videos on their NuSkope connection. With barely any dropout and great customer service, NuSkope definitely deserves its place in the top 10 ISP on Product Review
Image Source: Shutterstock