Prepaid USB Dongle plans
Answer a few simple questions and we'll show you some internet options to compare. We're a free internet comparison service!
Compare Broadband compares plans from the above providers and can connect you with our participating providers. Not all plans available from these providers are compared by Compare Broadband and depending on your location or service availability not all plans may be available to all customers.
A USB dongle is extremely useful if you need to have access to the internet outside of your house. If you need access mobile broadband whist commuting to work, studying at a public library or even traveling around Australia, the USB dongle is a simple solution. The dongle is like a miniature modem that is completely wireless. It plugs straight into your computer through a USB port and will give you access to broadband wherever there is reception. Opting for a prepaid USB dongle plan has many merits. For starters it allows you to have great control over your usage and spending. You will know how much data you consume each month, and you will never need to worry about incurring extra costs if you accidentally go over that limit. If you run out of data, you have the option to simply buy more credit and top up! A prepaid plan also means you are not locked into a contract, which means you can leave change provider absolutely anytime you feel like. Scroll down and see how our website can help you find and compare the best prepaid dongle plans and deals!


What customers say about us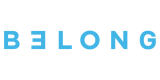 50 Mbps (Standard Plus Speed)






50 Mbps (Standard Plus Speed)