Dodo offers free tablet
Pendo pad bundled on $9.90 mobile broadband plan
250MB of data in peak, up to 500MB off peak
Dodo is offering a free Pendo tablet or on a $9.90 mobile broadband plan.

For less than $10, customers can access 250MB of data during peak times and 500MB during off peak (at night), a modem and a portable device to surf the internet. Customers can order online and either pick up from Dodo's headquarters in Melbourne or opt to have it delivered, for an additional $24.90. Find out more about Dodo plans.

Compare tablet plans

Too good to be true? Dodo has been advertising the deal on TV and the broadband provider expects high demand for its latest offer.

Pendo Pad

Pendo, established in 2009, is an Australian owned electronics company. The Pendo Pad is its contribution to the burgeoning tablet market, inspired by Apple's wildly popular iPad.

The Pendo Pad is a touch screen device measuring 7" and weighing just 360 grams. It's both Wi-Fi and 3G compatible, with two USB slots for a 3G modem or a USB stick.

Tablets are great for entertainment on the go, so the Pendo could be used to read magazines, watch movies, or listen to music. In addition, the device has a speaker, microphone and camera for use as a videophone.

The operating system is Android 2, the same system used by many smartphones.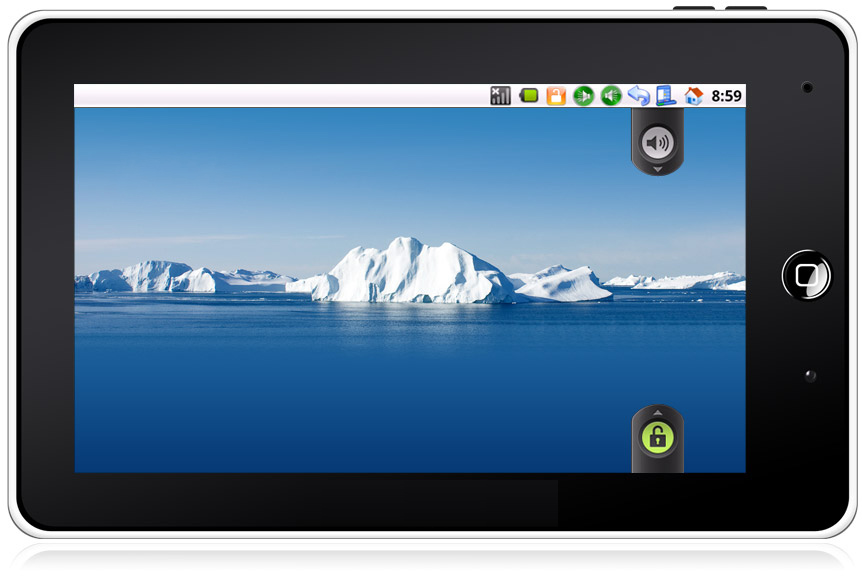 PendoBook U900 Netbook

For a little extra ($19.90) Dodo offers Pendo's netbook and throws in a Wi-Fi router.

The netbook from Pendo has a slightly bigger screen at 8.9" and is a more traditional laptop format, with a non-touch screen and a keyboard. This makes it a more suitable device for writing or working on than the Pendo.

The netbook also includes Windows XP software, and has a camera, microphone and speaker.

Compared to the tablet, the netbook also has more storage, with 8GB of memory on its flash drive compared to the tablet's 2GB. While the tablet is great for net surfing, reading and watching video, the netbook with its physical keyboard can be used for work as well as play.

The broadband plan

Both devices are respectable and ideal for connecting to the internet while out and about, so what of the plan?

It's rare to find any broadband plan for under $10, so as you would expect, there is not much data included. 250MB is only enough for checking emails and light web surfing. Dodo, like most mobile broadband providers, charges extra when customers exceed their limit. Excess data on this plan is charged at 10c per MB, capped at a maximum monthly cost of $99.

However, it would be a great addition to an existing home broadband plan as the Pendo Pad can connect to your Wi-Fi signal while you are at home or at work.

There is also the length of the contract: 24 months is a long time to commit to a plan.

Provided you are not too concerned about signing up for 24 months, and watch your data use, this is an attractive deal and likely to be very popular.

Call Dodo on 1300 136 793 for the Pendo Pad or any other broadband plan.
If you want to look at an alternative tablet or netbook deal, check out Vodafone's iPad 2 plans.