Microsoft has migrated Hotmail to Outlook.com
Gmail the most popular with 425 million users
Several benefits to web based email, beyond ease of access
Yesterday, Microsoft released a significant update to Hotmail, the grand old man of web based email. Apart from pointing to Microsoft's longtime online strategy, it also serves as a reminder for people who don't already use web based email, just how popular and appropriate it has become.
Click here to check out the latest deals from Optus, or call 1300 137 897!
Surrounded by kookaburras? Club Telco offers the most generous plans for rural areas. Call 1300 106 571!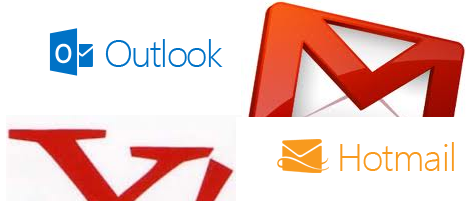 Web-based who-wha?
Many customers are still stuck in a traditional relationship with their internet service provider (ISP). This means that apart from the connection that these companies offer, they also rely on their ISP to provide essential services on the web. This could mean relying on Telstra, Optus, Primus and others to provide the physical connection, the anti-virus software, the means to build your own small website, and the actual modem itself. But the most significant service, the only really essential one for most users, is the e-mail address.
If you're with BigPond, your username @bigpond.com address is locked to Telstra's servers. Same goes for every other ISP. And if you leave that service, the email address will be retired to quarantine, usually for 7 years, and then be re-released to a pool of addresses. Apart from the hassle of telling everyone you've changed addresses, there's also the risk that in 7 years time, someone else will be getting personal or sensitive emailed information intended for your eyes only (BUT...that risk is pretty small).
Many users are therefore stuck with their current ISPs, because they've put their ISP email address on business cards, in ads, and otherwise have huge address books. That can be frustrating with ISPs raise their prices, or competitors start offering deals that better suit your needs. And it also means you can't exercise your right to express displeasure with their service by walking away. Make no mistake, ISPs know this, and that's why email porting has been slow to take off (if existent at all), while mobile number porting has been around for ages. Email addresses are a major retention tool for ISPs.
A web-based email address eliminates that concern. Your email is all handled by the organization running the service, regardless of where you are in the world, regardless of how and with whom you're connecting to the internet.
But I trust my ISP.
Fair enough. Firms like Telstra and Optus aren't going anywhere, and there's a retail store if you really need to speak to someone (which is comforting, but most retail workers are there to help with bills and products, not e-mail).
But the firms that control the most popular web-based email services are no slouches. Hotmail (now Outlook.com) has been owned by Microsoft since 1997. Gmail, the most popular email service in the world with 425 million users, is owned by Google. Apple previously ran me.com, which is being migrated to icloud.com. The only real worry is Yahoo Mail, which has 310 million users attached to a firm with flagging fortunes. But still, any one of these companies is bigger than Telstra and Optus by orders of magnitude, let alone smaller Australian ISPs.
There is the issue of privacy. Google and Apple don't have the best reputation for privacy, but then, neither does Telstra. Every firm handling sensitive customer data has had security breaches and allegations of misuse.
So assuming all else is equal, web based email services are at least as trustworthy as those provided by your ISP.
I don't like using a browser; I use an email client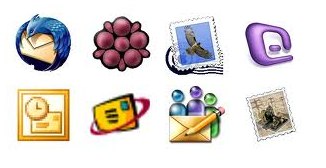 When setting up email for the first time, many new users are put through the pain of configuring an email client like Outlook or Outlook Express (if you're really old, you may remember something called Eudora :D
This experience, for many non-technical types, is miserable enough that once it's done, it's staying done. It also means that emails are downloaded to your personal computer, where they can be accessed even when the internet is not active.
Apart from the fact that being offline is rare these days, all of the popular web based email services can be configured to work with Outlook and other email clients, so you can download the emails to your PC. Some clients just need your web-mail username and password; but if you're going through a manual configuration where you need to know the Post-Office-Protocol (POP3) details, here they are:
Hotmail
Hotmail Incoming Mail Server (POP3) - pop3.live.com (logon using Secure Password Authentification - SPA, mail server port: 995)

Hotmail Outgoing Mail Server (SMTP) - smtp.live.com (TLS enabled, port 587)
Yahoo! Mail Settings

Yahoo Incoming Mail Server (POP3) - pop.mail.yahoo.com (SSL enabled, port 465)

Yahoo Outgoing Mail Server (SMTP) - smtp.mail.yahoo.com (SSL enabled, port 995)

Google GMail Settings

Google Gmail Incoming Mail Server (POP3) - pop.gmail.com (SSL enabled, port 995)

Outgoing Mail Server - use the SMTP mail server address provided by your local ISP or smtp.gmail.com (TLS enabled, port 587)

MSN Mail Settings

MSN Incoming Mail Server (POP3) - pop3.email.msn.com (port 110, using Secure Password Authentication - SPA)

MSN Outgoing Mail Server - smtp.email.msn.com (select "My outgoing server requires authentication")
All smartphones and tablets have email clients built in that will work simply by putting in your email address and password. They're all set up to work easily with the above services.
But these addresses look unprofessional.
In the past, maybe. Not so much any more. In fact, the opposite is true- having a web based email address indicates that you're a more savvy web user, a perception that may or may not be fair. But it's there.
Gmail has a pretty good reputation as the webmail service of choice for both the savvy and occassional web user, whereas Yahoo and Hotmail have reputations as the fun service of choice for kids. Which may go some way towards explaining why Microsoft has decided on the name change. The brand of 'Outlook' is to business as bricks are to building- fundamental and solid.
Other benefits
Apart from being able to get your email anywhere in the world on any device, and having the freedom to move from provider to provider without having to change your email address, there are other benefits that come with a web based email address.
Your Hotmail, Live.com, Gmail, Apple ID and similar services are often the key to access a host of related services. This can mean chat programs (GChat, Microsoft Messenger, Yahoo Chat) Online storage services (iCloud, Google Drive, Microsoft SkyDrive) and online documents (Google Docks, iCloud iWork, Office Online).
Gmail started the tradition of offering large online inboxes, with a 1GB inbox. Most other competitors have followed suit, and they all now don't even mention it - storage is more or less unlimited, with maximum email sizes of 25MB. ISP based email servers can't carry that much, and can't process emails that big. With search, you can keep and easily recall every email you've ever had - you don't need to delete anything.
As for Spam, Gmail is the king for that, but Microsoft haven't been sitting on their hands. Hotmail spam filtering has gotten better, and the new Outlook.com promises even greater protection from spammers.
But I'm stuck right now
If you're currently stuck with your ISP delivered email address, there are options. BigPond used to offer the opportunity to migrate a broadband account to dial-up, which starts from $25 a year. So for that price, you could keep the email address alive while taking your time to migrate everything over.
Since February 2012, Telstra have been migrating their email service to Hotmail, meaning they should in turn be migrated to Outlook.com. Best to contact BigPond on 13 7663 on that front to get the details for your specific address. But you can also try right now - if you know your bigpond email address and username, try logging in at www.hotmail.com. It will probably work!
Optus have a service, called T90, provided free of charge, which can keep the address active for 90 days, giving you time to migrate. Call Optus on 1300 137 897.
All of the above web based email services allow you to migrate your existing ISP email, so that people can send to, and you can send from, your existing address. There's a guide to doing this when you first sign up, but you'll need your:
ISP email username and password
POP3 settings
And then you can take your time in letting everyone know your new address. Once you're comfortable, you can then swap ISPs and let the old email die.
Ok, makes sense. How do I get started?
Here are some links to sign up with these services. Hint: Outlook.com is pretty new, so there's more chance that you'll get a username similar to your own name, without having to resort to numbers. Enjoy!
Already have an Apple ID? Click here for iCloud