Fastest 5G Download Speeds
5G Speed During Peak Hours
5G Upload Speed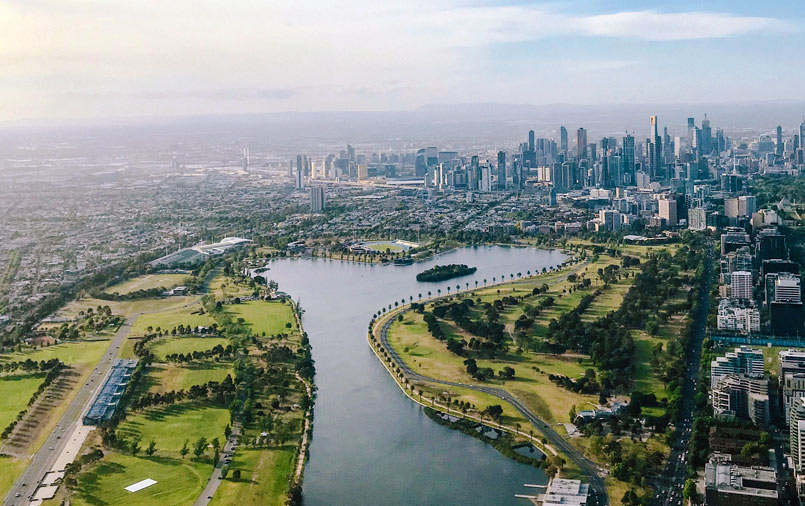 Among Australian cities, Melbourne is considered to have the fastest 5G speeds.
In fact, the city ranks sixth on the list compiled by OpenSignal's 5G Global Top 10 Cities falling just behind Tokyo, Japan. In the same list, Jeonju, South Korea made it to the top spot while Hsinchu City, Taiwan, and Riyadh, Saudi Arabia ranked second and third respectively. Dubai, UAE made it to fourth place. Other cities completing the line-up include Zurich, Dublin, Barcelona, and Calgary.
Fastest 5G Download Speeds
The 5G networks in Melbourne have an average download speed of 275.6Mbps and an upload speed of 19.3Mbps. According to OpenSignal, these speeds were the recorded average during the testing conducted from January to March. With these average speeds, Melbourne leads all other cities in Australia because the average 5G download speed country-wide only spans to 239.6Mbps. Nevertheless, the average 5G speed in Melbourne still lags that average 5G speed in South Korea's Jeonju City which averages 415.6 Mbps.
OpenSignal also ranked countries based on the average 5G download speeds. In this list, Australia ranked fourth overall. This is a jump from being only ranked fifth during the period of October to December of the previous year. Thus, this marks an improvement in the nation's average 5G speed. South Korea still tops this list with an average 5G download speed in the entire country reaching 361Mbps. Taiwan closely follows in second place with an average 5G download speed of 304.9Mbps nationwide. Australia just lags behind UAE which boasts an average 5G download speed of 249Mbps nationwide. The other countries that made it to this list include Japan, Saudi Arabia, Finland, Kuwait, Switzerland, and Austria.
5G Speed During Peak Hours
When it comes to the average 5G peak download speed among various countries, Australia lands the tenth spot with an average of 573.6Mbps. In this list, the nation has dropped two ranks from the previous study conducted by OpenSignal. UAE tops the list with an average 5G peak download speed of 863Mbps. The rest of the countries that ranked excellently when it comes to average 5G peak download speeds include UAE, Japan, Taiwan, and Greece, as well as Saudi Arabia, South Korea, Spain, Switzerland, and Finland.
5G Upload Speed
OpenSignal further ranked nations based on the average 5G upload speed. In this list, Australia failed to make it to any place. This can be attributed to the fact that Saudi Arabia, the tenth country on the list, already has an average 5G upload speed of 21Mbps while Australia only reaches 19.3Mbps.