100 new satellite dishes
Support for Emergency Services
Natural Disasters in the land Down Under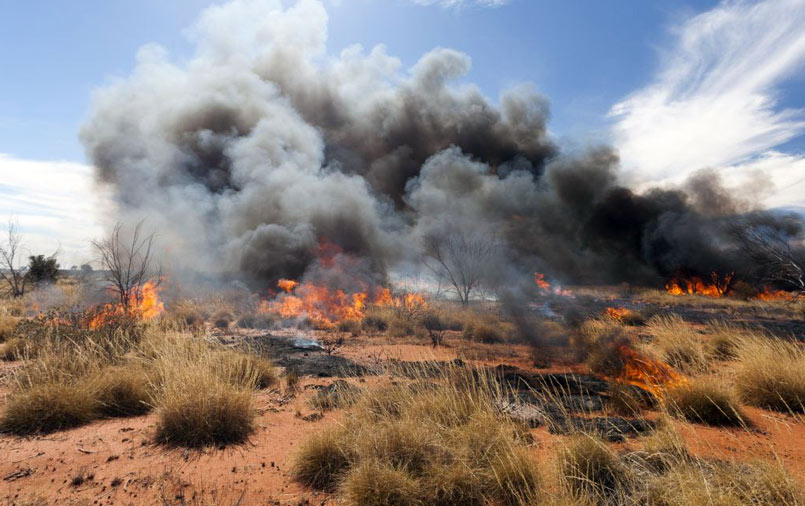 There are 100 new satellite dishes installed on 100 Rural Fire Service buildings and evacuation centres over Australia. These satellites will provide NBN connectivity under the $37.1 million Strengthening Telecommunications Against Natural Disasters (STAND) package.
Support for Emergency Services
This program will allow continued broadband connectivity, including voice service if fixed-line connectivity becomes unavailable during or after a natural disaster.
According to the Hon. Paul Fletcher MP, Minister for Communication, Urban Infrastructure, Cities and the Arts, communications services are necessary to keep emergency services and affected areas safe during emergencies.
"These satellite dishes are connected to the NBN's Sky Muster satellites, which have coverage of all 7.7 million square kilometres of Australia and operate even when terrestrial mobile or fixed line networks fail, which will keep communities affected by natural disasters connected to broadband," Minister Fletcher said.
Meanwhile, the Hon David Littleproud MP, Minister for Agriculture, Drought and Emergency Management, said that the satellite dishes will serve as a significant part of the support for emergency service operators.
"The Government recognises the essential role of fire service depots and evacuation centres during times of crisis, which is why we committed $7 million to deliver upgraded connectivity to these locations across the country," Minister Littleproud said.
Natural Disasters in the land Down Under
Australia is experiencing different kinds of natural disasters, such as heatwaves, bushfires, droughts, floods, severe storms, tropical cyclones, earthquakes, tsunamis, and landslides. Just last year, Australia welcomed 2020 with massive bushfires. Though bushfires are a seasonal occurrence in Australia, the level of destruction the country has taken last year was beyond the average. There were 130 active fires in New South Wales alone. That's one of the main reasons why the government pushed this program to help emergency services or organisations in aiding affected areas.
Here are some of the places with new satellite dishes:
Hall Rural Fire Service - Loftus Street, Hall

Namadgi National Park Visitors Centre - Naas Road, Tharwa Tidbinbilla

Southern Districts Rural Fire Service Base - North Street, Tharwa

Kingscote Station - Telegraph Road, Kingscote

Netley State Emergency Service

- Building 34, 300 Richmond Road, Netley

Elma Fagan Community Centre, Waratah - 2847 Wilmot Road, Waratah

Huon Valley PCYC Building - 72 Wilmot Road, Huonville

Karoola - 1126 Pipers River Road, Karoola

Lilydale Memorial Hall - 1949-1951 Main Road, Lilydale

Mathinna Recreation Ground - High Street, Mathinna

Volunteer Marine Rescue Centre

- Old Peaceful Bay Road, Peaceful Bay

Bremer Bay Sports Club - 142 Frantom Way, Bremer Bay

Leeman Sports Oval - Ruddock Street, Leeman

Licola Wilderness Village - Jamieson Road, Licola

Ovens Department of Environment, Land, Water, and Planning -

Great Alpine Road, Ovens

Walwa Temporary Community Support Hub - Main Street, Walwa

Glen Innes Fire Control Centre (FCC) - 100 Lambeth Street, Glen Innes

Coffs Harbour Fire Control Centre - 1 Aviation Drive, Coffs Harbour

Biloela Civic Centre - 47 Prairie Street, Biloela

Central Highlands Emergency Management Control Centre and Evacuation site - 36274 Capricorn Highway, Emerald