NBN Customers To Get Refunds
In May of this year, telco giant Telstra announced that it would refund close to a whopping 8000 customers
Optus said that the high cost of "bandwidth" was what is preventing them providing high-speed internet to some of their customers
Optus said that their failure to inform customers their internet connections could not achieve high- speed connections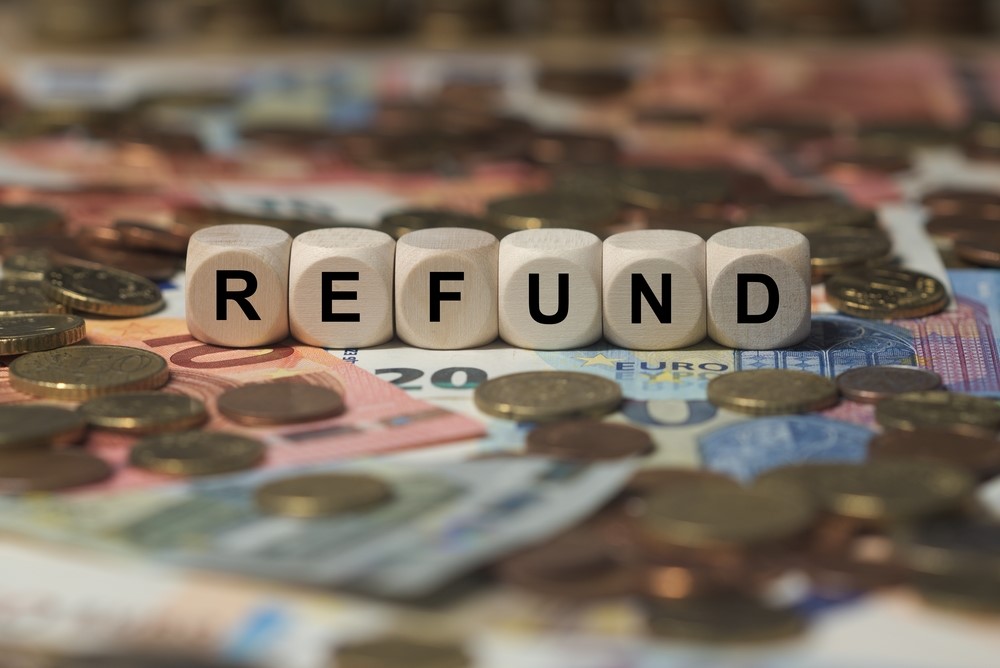 Uh oh! The NBN has found its way into the headlines once again! Very recently, it was published that thousands of the National Broadband Network's subscribers/customers will be given a refund after the nation's biggest and most prominent telco launched an investigation into the overcharging of a huge number of customers.
In May of this year, telco giant Telstra announced that it would refund close to a whopping 8000 customers after news emerged that they were being charged for internet speeds that realistically were basically impossible to be obtained under the fibre-to-the-node delivery system that the federal Coalition had implemented in 2013.
Optus has now also reported that they will be undertaking a very similar process to competitor Telstra and that they would work to ascertain how many of their customers had been affected by this massive overcharge. The company has said that they are set out to refund anyone who had been short-changed with their internet service. A spokesman for Optus has been quoted as saying "Optus is undertaking a similar process in respect of those customers where it has been confirmed that the underlying NBN service cannot deliver the speed they signed up for".
When Optus was questioned into providing statistics for the number of their customers who have been affected by this overcharge, they declined to release any information, citing reasons such as the fact that specific customer numbers are confidential.
The issue of internet speeds under the National Broadband Network has in recent times become a very hot topic after news had emerged that a vast majority of users will pay the same price for the same, or even slower speeds than advertised. Many questions have also been asked and pondered over how telcos deal with consumers who are actively seeking to verify their internet speeds.
In fact, Christopher Riddell, a gung-ho South Australian internet user has been actively monitoring his NBN speeds after he was signed up for Telstra's peak speed package, ­advertised at delivering lightning speeds of 100 megabits-per-second. In the analysis reviewed by The Australian, Mr. Riddell tested his internet speed at peak times, usually after 5 pm on weekdays, and found that his so-called "100Mbps" connection actually dropped to as low as stone age 2Mbps.
In order to make a return on the $49 billion NBN outlay, The National Broadband Network, a wholesaler, has resorted to charging hefty "bandwidth" fees to telcos, who then pass that charge on to customers. In fact, the NBN rollout has recently come under fire because many users have found that their connections are as slow, or sometimes even slower, than the speeds experienced on their existing ADSL connections. This has left customers pretty livid, as they are now paying more for a connection that is as good, or sometimes even worse than the ADSL connections they already had in their homes.
Last week, Optus said that the high cost of "bandwidth" was what is preventing them providing high-speed internet to some of their customers. Telstra, however, which controls more over 50% of the NBN retail market, has claimed that its customers always enjoy high speeds and that they are buying enough bandwidth to fulfill their consumer's demands.This is despite The Australian already having highlighted the scores of Telstra customers who are in actual fact not achieving the NBN speeds they have paid for or have been promised.
When questioned about Telstra's claims to be consistently providing high NBN speeds, a spokesman said the company most "certainly" stood by its statements, and insisted that their customers are not being short-changed. In the spokesman's words, "Telstra's earnings are negatively impacted by the rollout of the NBN so, no, we do not accept that we somehow get an unfair advantage through the disconnection payments. Our NBN offers are based on the full value we provide customers, including exclusive extras like Telstra TV and access to our Telstra Air Wi-Fi network along with the investment we make in our network to deliver customers a great experience."
Optus said that their failure to inform customers their internet connections could not achieve high-speed connections — despite charging customers for the service — was being rectified. If you feel like you have been on the short end of this speed stick, do not hesitate to contact your telco provider and further inquire into the situation.