Compare ADSL2+ Broadband Plans
Start comparing ADSL2+ Broadband Plans now!
ADSL2+ is one of the most widely available internet connections within regions of Australia that are yet to be upgraded to the NBN. Though ADSL2+ technology is set to be completely phased out by the end of 2020, until such time it remains one of the more favourable broadband options in areas where the NBN rollout has not yet reached.
With a Wi-Fi enabled router you can have wireless internet access at home, and support your family's internet usage needs with access to speeds of up to 24Mbps. Scroll down to learn more and to compare the range of some of the best ADSL2+ plans available on the market. 
Broadband Only - Active Landline Required
Broadband Only - Active Landline Required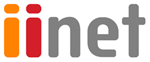 ADSL Internet Plans
Compare ADSL Broadband Plans
What is ADSL2+?
Simply put, ADSL2+ is a type of internet connection which uses the old phone lines to transmit data. The ubiquity of these old phone lines makes it easier for a lot of people to get a quick internet connection through ADSL2+ rather than waiting for their area to be allocated the NBN. Also, unlike dial-up internet, ADSL2+ allows you to use the internet and your phone at the same time.
What does ADSL stand for?
ADSL stands for "Asymmetric Digital Subscriber Line". Digital Subscriber Lines (which you may have often heard shortened to "DSL") refer to the form of communications technology that transmits data over those old copper telephone lines.
Is ADSL2+ NBN?
No, the NBN is a completely different technology and enterprise. The NBN (which stands for National Broadband Network) is an Australian national wholesale open access data network funded by the Australian Federal Government with the intention that the NBN will eventually supplant all ADSL connections. At the time of writing, the NBN Co has already upgraded over ten million Australian premises, and you'll find that ADSL is no longer available in areas where the NBN construction has been fully completed.
What's the difference between ADSL, ADSL2, ADSL2+, and the NBN?
It all comes down to speed. ADSL is the older version of ADSL2 and ADSL2+. The original ADSL was developed in 1998, but then as the technology improved, ADSL2 and ADSL2+ were developed to provide faster speeds and higher bandwidth. ADSL offers speeds of around 8Mbps (megabits per second), ADSL2 can offer speeds of up to 12Mbps, and ADSL2+ has speeds of up to 24Mbps. So the simple difference between ADSL, ADSL2 and ADSL2+ is that each version is better than the last. All ADSL versions use the copper lines, which, as mentioned above, is handy if you're in a property that has not yet been upgraded to the NBN. But again, ADSL and ADSL2+ will be phased out by the end of 2020, and many ADSL connections around Australia have already been largely replaced by the NBN. 
ADSL Copper Line vs NBN Fibre Optic Cables
While ADSL technology uses copper phone lines to transmit data, NBN technology uses fibre optic cables to transmit its data; when the NBN network replaces the old copper infrastructure of ADSL with these fibre optic cables, it can typically provide a faster internet speed to your home. This is because the old copper lines were designed for telephone communication rather than internet usage, and NBN technology is specifically designed to accommodate internet users (despite this, many NBN packages currently cost the same as many ADSL packages).
How fast is ADSL broadband?
Speeds for most internet connections vary depending on a number of factors, but the maximum download speeds for each connection are listed again below...
ADSL: 8Mbps
ADSL2: 12Mbps
ADSL2+: 24Mbps
How fast is NBN compared to ADSL2+?
When it comes to the NBN and ADSL2+, there is a significant difference in speed; compared to the average ADSL2+ speed of 24Mbps, the download speed on your average NBN plan is around 100Mbps. This increase in speed is directly due to the NBN's aforementioned difference in infrastructure. However, though the NBN was originally intended to be superior to ADSL2+ because of its FTTP (Fibre to the Premises) connections, politics and bureaucracy have resulted in the NBN becoming a mixed-technology enterprise, with some connections being less reliable than others. So broadly speaking NBN performance is more capable of offering a better performance than ADSL, but it will depend on what NBN connection you have been allocated, as well as what plan you on and provider you are with. It's also worth considering that by the end of 2020, we may see the NBN replaced by the next best thing, if 5G cellular technology becomes a mainstay in Australia. 
Why is my NBN slower than ADSL?
If you NBN is not hitting the speed it should, the problem could be any number of things. Firstly, as the NBN is a mixed-technology network, there a several different types of NBN connections, and unfortunately, the customer doesn't get a say in which of them their household is allocated. Certain connections may result in slower NBN speeds; for example, a further distance from the node might be affecting your NBN speed. If you are allocated a FTTN (Fibre to the Node) connection, then a fibre optic cable will run from you local telephone exchange to your local node, and the node will then be connected to your property through the old copper lines (which, again, were never built for internet). Customers have found this to be not as effective as a connection like the aforementioned Fibre to the Premises which, as it sounds, means the connection is made directly in your premises.

However, this may not actually be the cause of your slow speeds. It's very common for connection congestion issues to occur due to the time of day - most people are using the internet between 7PM and 11PM, and if you're one of those people, you might observe some slower speeds. Think of it as "peak hour" but the traffic jam is online. Other common causes of slower NBN speed include how many people are using the internet in your house at the same time, and what you're using it for. The size and nature of the content that you're downloading and/or uploading can definitely affect your NBN speeds - ie. if you're trying to download and entire TV season while you're gaming online and streaming Spotify, you may experience some lags unless you're on a sufficient plan. Which brings us to perhaps the most salient point; regardless of whether your connection is ADSL, FTTN NBN, FTTP NBN or other; you may just need a different plan (if not a better provider) that better suits you. If you're unhappy with your internet performance, it's probably worth paying a little bit extra to get a speed boost. 
Lastly, make sure your Wi-Fi isn't simply being blocked by something! A Wi-Fi network uses radio waves, and they can easily be blocked by something as simple as a brick wall, a fish-tank, a mirror or a Christmas tree.

Is the original ADSL still available? 
Yes, and you may even find that it's an option that suits you, depending on where you are and what you need. Original ADSL can be a good choice if you're a home mover, a young professional renter, an empty nester downsizing, or simply a cost conscious consumer. But as mentioned, ADSL broadband (also known as ADSL1) is definitely not as fast as its ADSL2+, which is why ADSL2+ more or less took over (and why NBN will take over from ADSL2+). However, ADSL is still available in many regional areas where ADSL2+ is not offered. If you're interested in bundles, many Internet Service Providers (ISPs) will offer you a discount for signing up to a home phone service as well as an ADSL plan. Bundling two services also gives you the convenience of one bill. In order to use your ADSL connection, you will need an ADSL modem. You can buy one from the provider when you call up, or buy your own from any electronics retailer. If you want wireless broadband throughout our home, you will need to buy a Wi-Fi router or a combined modem and Wi-Fi router. Speeds on ADSL run up to 8Mbps, which is fast enough to watch videos, make VoIP (Voice over Internet Protocol) calls, or browse the internet without drop-outs. In many cases, ADSL2+ is not available in regional areas, or in places where there are infrastructure problems, such as a pair gain or RIM. There is an ADSL plan to suit most people, from less than 1GB a month for light users, to unlimited data plans for the heavy users. When shopping around for an ADSL broadband connection, bear in mind that you will also have to pay for a home phone service. At Compare Broadband, we recommend a speed of at least 1,500kbps on an ADSL plan. This is a good speed for watching video or viewing websites with photos and other media. Gamers, heavy downloaders, or anyone who considers fast internet speeds should consider paying more for an 8,000kbps plan. 
What are the cheapest ADSL internet plans? 
You will notice that you have a choice of speeds, with cheaper plans available at the lower speeds, so if keeping the price down is you number one priority, you may want to consider something like the 6 month plan from TPG that will give you Up to 512 Kbps of 100 GB for $39.99 a month. Depending on your web habits, you may find that speed and data a little too stringent, but the great thing about a deal like that is it's a month-to-month plan, so you can give it a trial and then change to a different provider or plan at the end of the month. But if your main concern is money, then you should definitely consider that in many cases, ADSL is more expensive than ADSL2+ and even the NBN. This is simply because both ADSL2+ and NBN are superior broadband services compared to ADSL, which means there is more demand for them, which means internet service providers need to keep their prices competitive. You should also know that all versions of ADSL, including ADSL2, are quickly getting phased out; the NBN (National Broadband Network) has already upgraded over ten million ADSL connections. The NBN Co have estimated that their nationwide rollout will be complete by the end of 2020, at which point Australia's home broadband will be predominantly NBN based - at least until the upcoming cellular network 5G hits our shores. So ADSL is definitely a dying breed (as it is with ADSL2+), but it will be here a little bit longer if you truly require it!
Which ISPs provide ADSL and ADSL2+ Broadband Plans?
All of the major Australian Internet Service Providers offer both ADSL and ADSL2+ plans at affordable rates. 
Who is the best ADSL internet provider?
There's no simple answer for that, because the best internet deal for one customer is probably not going to be the best deal for another! It all depends on how much you want to spend, how much speed you want, how much data you need, and how many people are going to be using the internet in your household (especially if you're all going to be using it at once). A lot of ADSL customers tend to feel comfortable with going with one of the larger and more established Telco companies such as Telstra or Optus, but there is a bevy of broadband choices out there, so it pays to look around until you find the plan and provider that best suits you, your location and your household. And if you need a hand with that, well, luckily for you, we've built a super smart algorithm which determines what is important to you and only shows you the plans which are best suited to your needs. 
Get in touch with us if you need help!
We are a free internet comparison service, so long as you're residing in Australia, so if you need some assistance nailing down a broadband plan that's right for you, Compare Broadband can get you all the information you need, free of charge. Our customers have independently rated us 5 stars, and we have a Trust Pilot score of 4.8 out of 5 based on over 1,800 reviews. You can compare broadband over here or at the top of this very page; all you have to do is put your postcode or suburb in the white box, then click "Compare". Our website will then ask you some quick questions about the average internet habits of your household so that we can get a gauge on what sort of data, plan and connection would best suit your specific requirements. Once you've decided which plan is right for you, just click 'Sign Up Online' and follow the prompts. Once the provider has your details, they'll be able to schedule your connection. If you have a phone line, all you'll need to do is connect a modem to it (the provider will let you know if they will need to provide a modem for you).

Or if you'd prefer to talk to someone instead, you can give us a call directly and speak to one of our friendly consultants on 1300 106 571.
Start comparing ADSL2 Broadband Plans now!
Answer a few simple questions and we'll search hundreds of plans from some of Australia's leading providers.
Start by entering your postcode or suburb below.