Should You Be Switching Your Energy Provider?
Energy providers are overcharging Australians
75% of Australians are paying too much
GoSwitch saved Australian households an average of $491 in 2013
At Compare Broadband, we ensure finding the best broadband deal for you is simple and stress free. Like broadband, energy is also a commodity we all need, but which many people are paying too much for . We've set out some reasons it may be worthwhile reassessing your energy provider with www.GoSwitch.com.au.

Energy bill busting your bank account?
Unfortunately, electricity costs are rising for households much faster than the rate of inflation, with predicted costs tripling over the next ten years.
The good news is, the only difference between different electricity and gas retailers is the price that they charge consumers. You can take control of your power costs by comparing the electricity and gas plans in the market.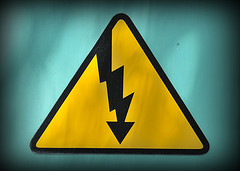 But are all providers all the same?
All electricity is supplied through the same power plants, regardless of your provider and the rate they are charging you.
Approximately 75% of Australians are paying too much for their electricity because they have never compared the cost of their electricity plan or they stay with the connections company promoted by real estate agents.
So who can help me?
GoSwitch can provide free and trusted advice about your energy plan. In 2013 there was an average saving of $491 for households using GoSwitch.
GoSwitch have gone through the fine print for you and will contact your previous company to make your switch as simple as possible.
Visit www.GoSwitch.com.au and find out how much you could be saving today.