With the popularity of bundled services, consumers now have more options to sign up for more than one service with the same provider.
To Bundle or Not to Bundle: The Benefits of Bundling Energy and Internet
Learn how to find the best NBN and Energy plans available in your area.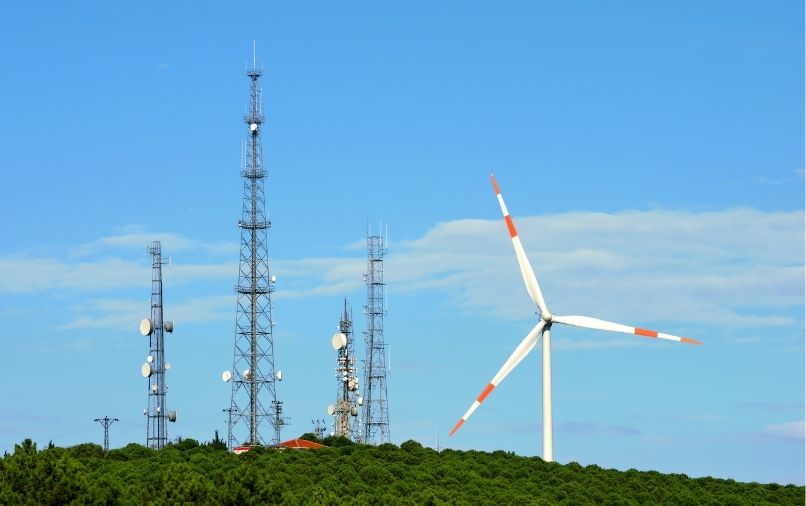 With the popularity of bundled services, consumers now have more options to sign up for more than one service with the same provider.
The concept of bundling is based on combining multiple services in one plan. Many energy providers today offer both electricity and gas services in a single contract. Others throw in an internet service and offer discounts, gifts, and other perks to those who avail.
In this guide, you will find:
To Bundle or Not to Bundle: The Benefits of Bundling Energy and Internet
Bundle deals are everywhere. In an energy and internet bundle, you can consolidate multiple utilities into a single bill—cut down on household tasks and often save a few dollars in the process.
Save money.

Bundled services are usually offered at discounted prices. These savings can be as much as 30% off compared to when you pay for them individually.

Exclusive deals.

Some providers may even offer exclusive deals like free installation, gift cards, or sign-up credit.

Easier Bill Management.

Bundling merges multiple utility services into one bill. Just imagine the ease of paying for all your utilities in one go.

Single Point of Contact.

It's convenient to have all your utilities housed by one provider. In cases you need to contact customer support, there's only one point of contact to deal with.

Convenient Household Management.

Moving soon? Having a single point of contact also saves you from the need to notify your providers separately for each service.
How to Find the Best NBN and Energy Plans
The ongoing pandemic has only further emphasized how essential an internet service is for many homes. With more employees working from home and students attending classes remotely, having a stable internet connection is a key to staying connected.
When searching for affordable internet deals, you will come across electricity and internet providers that give you the option to bundle an NBN plan with your utilities. Below are some of them.
Origin Energy
Origin Energy has ventured into the internet business, providing the option to bundle your utilities with an NBN plan. While its plans are on the pricier side, it offers a $10/month off when you bundle your internet with one energy service or $15/month off for two energy services. If you're already an existing energy customer, you can just top off your service with an internet plan and still enjoy the discount.
This energy provider offers a wide range of NBN plans, all of which are available on contract and contract-free options. The only difference is the set-up and modem costs. When you commit to a 24-month contract, you can waive the $50 set-up fee and $89 modem cost.
AGL
AGL has evolved to become a multiproduct retailer offering energy and broadband services. In 2019, it acquired one of Australia's largest regional telco—a move that has enabled them to provide broadband internet and mobile services in regional Australia.
Similar to Origin Energy, AGL offers a $15/month discount when you bundle your energy service with an NBN plan. Switch to their bundle service and you also get free access to Amazon Prime for a year. Bundled internet plans from AGL start at a discounted rate of $60/month. These come with unlimited data and in a no lock-in contract, affording you the flexibility to change your plan as you deem necessary.
Dodo
Customers using Dodo for electricity and gas can get a $10/month discount when they add an NBN plan. But, to avail of this discount, you need to have all your utilities at the same address. Your NBN fees should also be $65 per month, at minimum, before the discount. Did we mention that this offer is limited to customers in VIC and NSW? Because it is.
Dodo's NBN pricing is somewhere in the mid-range. But, add the $10 discount and you get good value out of your energy and internet bundle. For comparison, NBN 25 plans range from $60-$65, so paying $55 per month is a win.
Other providers that offer bundled plans include Kogan Energy and Sumo. Whereas the former provides a $50/year discount on internet, gas, and electricity bundles, the latter is more generous with its $15/month off on bundled Sumo NBN or Sumo wireless plans.
Is Bundling For You?
Who doesn't love the convenience and value of bundle deals? These energy and internet packages create attractive offers that are hard to ignore.
The most interesting benefit of bundling is that it can save you more money than you would if you avail each service separately. Plus, some providers offer promo deals that add further value. However, whether or not a bundled service is the smart fit for you ultimately depends on how it can benefit you in the long run.
As a takeaway, below are some of the factors you should consider when you're deciding whether you should bundle home internet with other services.
Lock-In Contracts.

While promo prices are attractive, keep in mind that some may lock you in a service contract, which when cancelled early may incur an early termination fee. Before signing any contract, read the fine print first to inform yourself of any potential caveats.

Limited Choices. True, bundling can save you money. It can also make your life easier by having all of your utilities consolidated into one single bill. However, it may also limit your choices—you might miss the chance to have a provider that specializes in a specific service, which could also give you more options at a better price.
Potential Lack of Flexibility. If you're locked in a contract for internet bundled with utility services, you may also find yourself unable to scale as needed. In some cases, you would have to pay a fee to cancel or downsize a service.
With all that said, bundling is all a matter of preferences. In many cases, the potential cost-savings and the convenience it offers will be best. But, you should also weigh the advantages against keeping your services separate.
What do you think of bundling energy and internet services? Compare bundled plans by calling us on 1800 061 200.