Australian internet speeds - not as slow as you think, still not great
Less than 20% connect at 5Mbps
High adoption of mobile broadband
More and more connecting on ADSL2+
US content delivery firm Akamai have released their Q4 2011 State of the Internet report, a breakdown of worldwide broadband adoption and speeds. Australia has ranked at 24, placing it behind Slovakia and Romania, but commensurate with the UK and Germany.
Click here to check out Optus Cable plans, or call 1300 137 897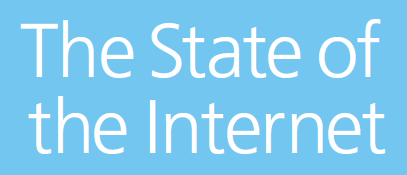 image source Akamai.com
Australia's average speed was recorded as 4.9Mbps, which is suitable for most applications. Applications that would struggle with this speed include online console gaming (Playstation, XBOX and Nintendo Wii) and Smart TV applications.
More worrying than the average speeds are the median speeds – illustrating a wide gap gap between the haves and have-nots. Only 59% of connected Australians boast speeds above 2Mbps, with only 19% having speeds above 5Mbps. That means that around 4 in every 5 connected Australian is connecting below average speed. With high-speed Cable broadband only available to a selection of metro customers, this is unsurprising – cable speeds can reach as high as 100Mbps, while more than half of Australians are relying on mobile broadband connections that rarely top 2Mbps, and dropout frequently on top of that. By contrast, in the UK a full 91% enjoy speeds above 2Mbps, while 37% of Hungarians connect at speeds above 5 Mbps.
The report does point out that Australia's broadband speeds have bulged by 37% from the same time last quarter, which could be attributed to a change in billing standards. Previously, plans were tiered by both data (how many GB you could download before being slowed down) and by speeds (ranging from a top speed of 1.5 Mbps to the full 24Mbps allowed by ADSL). With providers like TPG and Dodo (call 1300 136 793) offering unlimited plans, fewer people are being slowed down, and most plans now have dropped speed differentiations. With most exchanges upgraded to ADSL2+, people are getting the best speed available across all plans.

On the go
Not surprisingly, Australia ranks 4th in the world for mobile connectivity, accounting for both mobile broadband connections (typical via USB powered 'dongle' devices) and for smartphone activity. 8.7% of broadband traffic in Australia came from some form of mobile device, demonstrating that Australians are plenty hungry for mobile data. But in other reports from the Australian Bureau of Statistics, the proportion of data sucked down over fixed line connections is 93% and on the increase. Australians like to be connected wherever they go, and they like to download a lot of data- and those two things don't go well together. The top mobile plan, data-wise, is from Virgin's hobbled 3G network, and includes 18GB – less than even the 20Gb Australian average.
Click here for our best mobile broadband offers - or call Amaysim on 1300 302 942
What's to be taken from all of this, in relation to the changes underway in Australia's telecommunications space? Not much that we didn't already know. Australia's usage patterns and expectations match that of most European economies, who can regularly connect at more than 7Mbps, with peak speeds above 30Mbps. Like the residents of those countries, Australians are ready consumers of content from the US that is often only available over the web (whether legally or illegally), and are early adopters of smartphones and other high-tech devices. But Australia has little chance of easily duplicating their dense networks and easy connectivity to the rest of the world, thanks to tyranny of distance. Australia isn't only huge, it's also remote. Getting a link between each other is hard enough, but linking us back to the rest of the world, at a high speed, is the source of another bottleneck.
In our neighbourhood
When compared to the rest of the Asia Pacific region, Australia is either the tallest dwarf or the shortest man. Compared to Thailand, India and Malaysia, Australia is light years ahead. But Australia plays on the same block as Japan and South Korea, the two top countries when it comes to every metric of high speed internet connectivity. Japan's 9.1 Mbps and South Korea's 17.1 Mbps averages put Australia's to shame, and both of those countries have similar issues at hand. Japan has to string together dozens of populated islands; South Korea is surrounded by neighbours (NK and China) hostile to co-operating with international data connections. But they manage to lead the world not only in average speeds, but in the spread of connectivity- 60% of Japan's 40 million connected people connect over 5Mbps, while 83% of South Koreans do.
Also
China leaped over the USA and Russia as the leading source of attack traffic, which can account for everything from spam emails, to phishing attacks, to virus propagation and so forth. Also of concern is the rapidly approaching end-of-the-line with IPV4, the current naming convention for IP addresses. Internode has been leading the way in implementing a new standard, IPV6, here in Australia. IPV6 is designed to last until the end of the universe or about 100 years, whichever comes first.
Conclusion
Once again, there's not much to be taken from this that hasn't been already said. Australia has likely reached the end of where it can go, speed wise, when it comes to fixed line broadband over copper. The construction of a fibre backbone, whether it's fibre all the way to the home (FTTH, the government's NBN plan)) or fibre to the pillar in the street (FTTN, the coalitions current alternative) is essential to keeping Australia connected as the world gets faster and faster.
Australia's quick adoption of mobile broadband is impressive, but its worth wondering if the take-up is due to a mix of subscribers being unaware of the limitations of mobile broadband, and a result of frustration for many who don't want to deal with the fiddliness of getting an ADSL connection.
Nonetheless, Australia is getting connected to the rest of the world at a rapid rate, with no signs of slowing down any time soon.
Need help finding the best broadband plan available in your area? Give us a call on 1300 106 571!