Eight more areas added to NBN
To be completed by October
Includes NSW, VIC, QLD and TAS
Will bring connectable homes above 750,000
Melbourne's The Age newspaper reported today that up to eight more towns will be added to the National Broadband Network (NBN) by October 2012, raising the number of households with access from 191,000 to 750,000.
NBNco chief Mike Quigley made the announcement shortly after a senate hearing in which he put the number of current connections at 5500, up from under 4000 at the start of the year.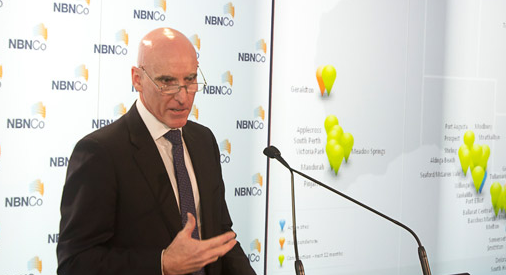 Photo Credit : nbnco.com.au
The NBN will be offering a Fibre-to-the-home (FTTH) connection to 93% of Australian homes and businesses in stages over the next ten years, with advanced wireless and satellite connections to cover the remaining 7%. FTTH will be able to offer regular speeds up to 8 times as fast as today's average connections, with the NBN only providing the wholesale network- leaving all retail service providers the freedom to compete in any and all areas.
The areas scheduled to be added this year are Corrimal in NSW; Ascot in Brisbane; Footscray, Karingal and Keysborough in Melbourne and Bellerive, Claremont and South Launceston in Tasmania.
The news follows a recent statement made by the Opposition leader Malcolm Turnbull, pledging to overturn the NBN if the opposition are voted in at the next election. There has also been consternation over NBNco's request to the ACCC to avoid regulatory scrutiny for the first 30 years of its operations, after which it is expected to be privatized.
Meanwhile, more and more service providers have jumped onto the current NBN agreement, and started offering plans that compete with current ADSL prices. Exetel have been particularly aggressive, slashing prices on their top plans and then upping the data allowance only a week later. Telstra are yet to sign the agreement, citing the need for closer inspection of their own responsibilities in regards to the rollout. TPG, the current champions of low-cost broadband, have yet to sign as well.
NBN-based connections are not yet widely available. For those who want to take advantage of great value plans with short or no contracts, we recommend;
TPG's Unlimited $60 ADSL2+ Bundle (6 month contract) – Call 1300 106 571;
Club Telco has an unlimited phone and internet connection for $70/$90 (depending on location) with no contract- Call 1300 138 155;
Internode has a 200GB Easy Bundle for $80 with no contract, call on 1300 106 571.