NBNCo picks satellite provider
$620 million project awarded to Space Systems/Loral
Will serve up to 7% of Australians with no fibre connection
Top wholesale speeds of 12Mbps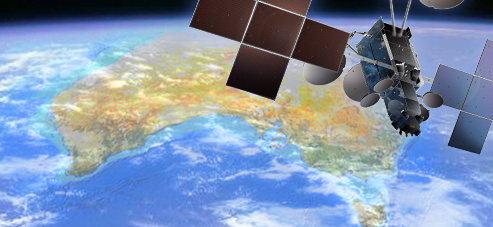 The Government's National Broadband Network (NBN) will aim to offer a fixed fibre-optic connection to 93% of Australian homes. The other 7% will rely on a mix of high-speed mobile broadband and for those really hard-to-reach areas, satellite. NBNco, the company set up to run the project, announced today their pick to launch the necessary orbital hardware, slated for the end of 2015.
Space Systems/Loral, a Palo Alto aerospace firm owned by the Ford Corporation, has won the $620 million contract, joining other high-profile firms Leighton Holdings, Huawei and Ericsson as infrastructure providers for the NBN.
NBN Chief Mike Quigley, who has recently been under fire from local community groups over the construction of wireless towers in regional areas, gave a statement that highlighted the benefit to regional users, saying "…It will be possible for retail service providers to offer services to homes and businesses in the satellite footprint that are as good or better than the services many city people currently experience."
The two satellites will be built over the next 41 months before launch, with an interim service providing speeds about half of what the new system will provide to retailers.
NBN-based connections are not yet widely available. For those who want to take advantage of great value plans with short or no contracts, we recommend
TPG's Unlimited $60 ADSL2+ Bundle (6 month contract) – Call 1300 106 571;
Club Telco has an unlimited phone and internet connection for $70/$90 (depending on location) with no contract- Call 1300 138 155;
Internode has a 200GB Easy Bundle for $80, call on 1300 106 571