What is Home Wireless Broadband?
Fixed Wireless Broadband vs Mobile Broadband
Your Best Options in Home Wireless Broadband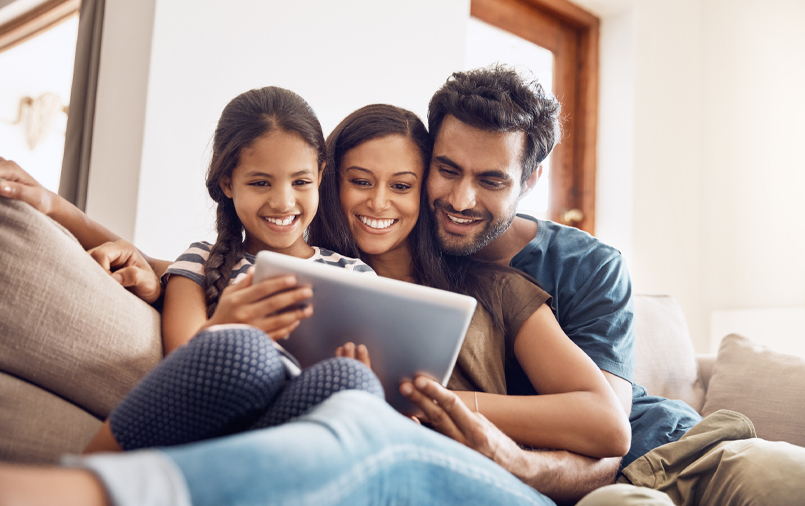 In terms of data connection, broadband refers to any bandwidth with a data transfer rate above T1 (1.544 Megabit/sec) or E1 (2 Megabit/sec). There are many access networks through which providers can deliver internet like DSL and cable internet. But, one that's emerging as a favourable option for many customers today is the wireless broadband internet.
What is Home Wireless Broadband?
There are at least two types of wireless home broadband: one that uses a fixed-line broadband connection and accessible through a router; and another which may also be referred to as mobile broadband and which you can access through a modem or SIM card.
While both connections allow you to access the internet around your home without wires, it's essential to note the key differences between the two. For example, your home WiFi is only limited to a certain distance from your modem. But, with mobile broadband, you can access the internet wherever there's a signal since they connect over mobile phone towers.
Each presents its set of advantages and disadvantages, and your choice boils down to your access and data requirements.
Fixed Wireless Broadband vs Mobile Broadband: Which is Better?
Mobile broadband is an option for users who travel long distances a lot. While mobile connections are usually restricted to one device at a time, there are modems available that create a wireless network multiple users can access.
In contrast, home WiFi broadband is only advisable for users who do not need access to the internet while on the move. But, while it's the case, it's regarded to offer a faster, more stable broadband connection for multiple users at home.
Being that is the case, one should consider using these wireless broadband connections as complementary to each other. The good news? The largest telcos in Australia offer a wide range of wireless broadband options and here, we compare the best ones you should consider.
Your Best Options in Home Wireless Broadband
SpinTel High-Speed Wireless Broadband 500GB
For $59.95 per month, Spintel offers a generous 500GB of data at full 4G speed. It's a bargain price compared to other wireless plans in the market, thanks to their current $10 off promotion for the first six months. You can choose from their range of modems which are available on a monthly rental or by purchasing them outright. The telco also charges $14 per month for gateway and $20 postage.
Optus 4G Home Internet Everyday
While Optus offers no-contract plans, they offer 10% off their prices if you sign up for their 24-month lock-in period. At $67.50 per month, you get 500GB of data at 4G internet speeds. The plan is only accessible with an Optus-supplied modem, which you can repay monthly if you're on a 24-month plan or pay upfront if you're on a month-to-month contract.
Vodafone 4G Home Wireless Broadband Plans
Vodafone offers home wireless broadband plans at $55 and $65 per month, with included data of 200GB and 400GB, respectively. These are discounted prices you can avail of if you stay connected to their plans for over 36 months. You can save further if you bundle these plans with other eligible promos.
The telco also offers home wireless broadband plans with options of 200GB or 500GB data inclusion, which costs $69.90 and $79.90 per month, respectively. However, if you sign up for its 6-month contract, you can get these plans at $10 off for the first six months.
Exetel Home Wireless Broadband
Exetel comes off as a little bit pricey, offering 250GB of data for $69 per month. However, it compensates the price by offering its modem at half the price when you sign up for a 12-month contract—instead of $189, you only have to pay $94.50 for the pre-configured NetComm 4G modem.
What Type of Wireless Connection Should You Go For?
Both fixed wireless broadband and mobile broadband connections offer reliable internet and will pass any speed test with flying colours. But, as said earlier, there are factors you have to take into consideration such as your internet budget, the number of data you expect to consume, the ideal maximum browsing speed, and the number of devices you plan to connect.
Discover home wireless broadband plans by using a free internet comparison service like Compare Broadband. You can also contact our team at 1300 106 571 for expert advice.