Ritz Hotel's Initiative
Scientific Approach to Provide High Speed WiFi Connection
Exceptional Connectivity Services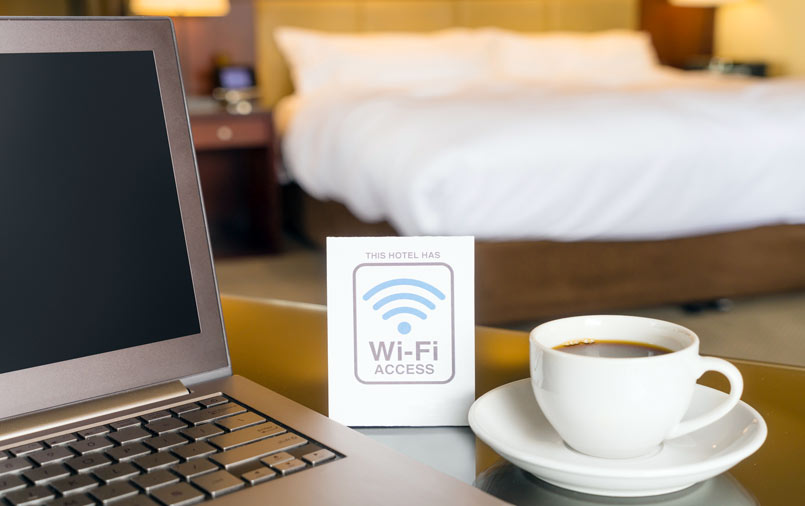 A new hotel named Ritz Hotel Geelong in Geelong, Australia will be using a WiFi network by Liveport.
The new Ritz Hotel will have 128 guest rooms and apartments to accommodate Geelong's growing tourism industry. It will also offer different amenities such as adequate parking space and free WiFi.
The WiFi network on the new Ritz Hotel isn't ordinary--it's from Liveport, a provider of internet services and Internet of Things-based technology. This company is known for its specialisation in wired and wireless connectivity for hospitality facilities. Also, it has a good reputation for providing exceptional customer support.
Ritz Hotel's Initiative
"One of the first encounters that a guest has with a hotel's services is its WiFi connection, so it's always on the mind of hoteliers to provide exceptional internet quality, especially as more guests rate their satisfaction in reviews based on online experiences," said Bruce McAleer, GM at Ritz Hotel Geelong.
Aside from that, McAleer states that he's impressed with Liveport's transparency and responsiveness concerning all project-related communications. The company's ability to stay ahead of any deadlines is a big plus, according to him.
The GM also said that working with a tech company with good time management skills will benefit them in the long run. With Liveport, he's confident that the hotel can provide each guest with fast and reliable online service.
Scientific Approach to Provide High Speed WiFi Connection
The high speed WiFi network will also benefit the hotel management. It assures them that they will be using a seamless online connection for the hotel operations that requires connectivity.
Liveport is one of the best companies for WiFi solutions. They are offering different services to help people's lives and businesses.
According to Liveport's website, they saw how wireless Internet providers were totally disregarding quality and control to make a quick sale and not looking at building a tailored network specifically to their client's needs. That's why they are offering services that involve a scientific approach to create a seamless wireless network. Their method includes taking special consideration for the following factors:
WiFi phones,

Tracking analytics,

Priority for critical wireless clients, and

High-capacity rooms.
Liveport's unique approach in building WiFi networks suits the needs of establishments like hotels. They give hotels access to the latest WiFi network innovations, including advanced Ruckus access point technology.
Exceptional Connectivity Services
Installing WiFi networks with the latest technology ensures that guests will receive high-speed and steady internet access regardless of the total number of devices connected to the network or whether guests try to do bandwidth-intensive activities such as online streaming.
Having a high-end network suits the needs of hotels. It can accommodate online amenities such as in-room televisions, VoIP phones, security cameras, emergency lights, and door locks to prevent any disruption to operations.