Causes of a Spotty Internet Connection
Tips On How To Resolve A Spotty Connection
When To Contact Technical Support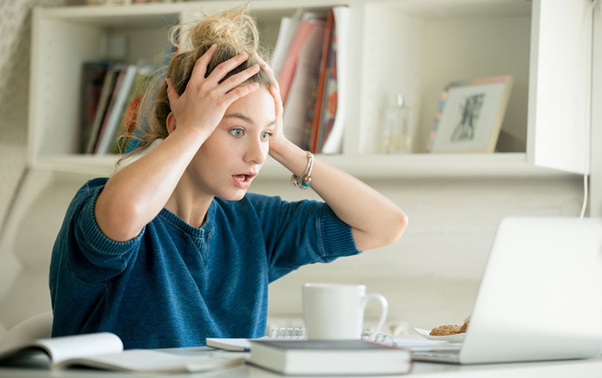 Nothing could be more frustrating than internet outages, especially if you're on the NBN. NBN promises Aussies access to the fastest and most reliable connection Australia has to offer. However, circumstances can never really guarantee that.
Whether it's caused by inclement weather or technical malfunction, NBN outages are inevitable. The best thing we can do is to be patient and relay the problem to your provider.
To better understand what causes NBN outages even in developed areas, we've taken a closer look at the different causes and the recommended next steps for consumers.
Most Common Causes of Outages
There are a variety of reasons as to why NBN outages occur. And depending on the cause of the outage, the duration will also vary. These are some of the most common causes of outages:
Nature-related events
Calamities and disasters are the leading causes of these outages. Storms, strong winds, fire, and other natural events are all possible culprits behind the loss of your internet connection and it's usually because they are very unpredictable.
They may cause damage to the cables and signal poles, leading to the loss of connection in your area. And if this happens, it may take a couple of days to get it repaired by maintenance teams.
Improper installation
Another possible reason why you're having problems with your connection is poor installation. A component in your network may not have been set up correctly during the installation process. See if a cable is improperly plugged or if there are loose wirings in the hardware so you can secure them as necessary.
In some cases, you might have to contact technicians so they can check on the problem for you. But what's good about it is that installation problems are easier to fix than damages caused by calamities.
Network congestion
As spotty internet connection does not necessarily mean there is a widespread outage in your area or household. It could simply be because too many people are connected to the internet at the same time. If this is a problem that you encounter often, you might want to consider upgrading your NBN speed.
Out-of-date tech
Do you remember the last time you had your hardware updated? Because if you don't, chances are the outage you are experiencing is caused by out-of-date tech. If the problem is localised, this can be fixed with a simple hardware replacement. But for a widespread outage, it may take a little while to be resolved.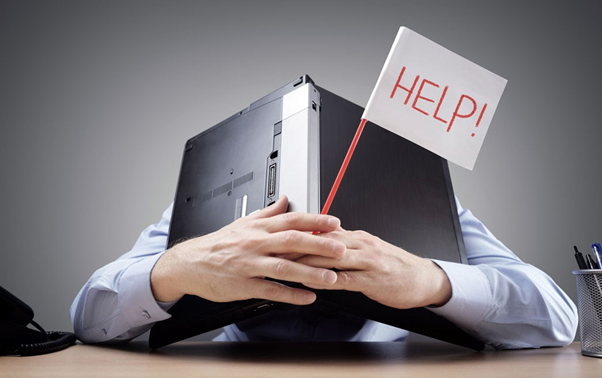 What to do to help you get through an NBN outage?
Get in touch with your network
During an outage, the first thing you have to do is get in touch with your service provider. Visit their official outage checker to know the latest status of their service. This will tell you if other customers are affected by the outage or if you're the only one having problems with your connection.
Telcos usually have their dedicated status pages so it's easier for customers to know the latest updates in case there is an NBN outage. These pages also help in reducing the number of people calling the telco's hotline so they can focus on addressing more urgent concerns of customers.
Of course, if your connection is spotty or completely down, you will have to visit these outage checkers through your smartphone and using mobile data.
You can also check your service provider's social media pages on Facebook or Twitter, as these are frequently updated with announcements for customers.
Here's a quick list of popular telcos' dedicated status pages:
You may also get some insights via crowd-sourced websites like Downdetector®: it offers real-time status and outage information across various services and platforms online, as reported and verified by individual users.
Try restarting your modem/router
Once you've checked your telco's status page and find out that there is no ongoing NBN outage in your area, this only means that the problem is isolated to you. But you don't have to get on the phone with tech support just yet.
Try restarting your modem first. In some cases, an intermittent internet connection could be caused by a simple glitch in your device. Try turning it off for a couple of minutes and turning it back on in case your connection returns to normal speed.
If restarting your modem does not work, then it's time to contact tech support.
Contact tech support
If you think you've tried everything you could to get the connection to return and still didn't get results, your next best option is to contact your service provider's tech support team. Doing so would be the quickest way to know what's causing the problem and what needs to be done to fix it.
However, if there is a widespread outage, keep in mind that it may be difficult to get through the line considering the number of people trying to contact customer support services. But when you do manage to speak with one, explain your situation clearly so they can provide the necessary assistance.
Make do with mobile data
If all else fails, you might have to make do with mobile internet in the meantime. There are plenty of telcos that offer internet plans with a backup connection these days. Customers who avail of these plans are supplied with a modem that connects to a mobile network (usually 4G) so you can stay online in case an NBN outage happens.
NBN outages are a true buzzkill. Whether you're in the middle of submitting a report or bingeing on your favourite shows, losing internet connection is never welcome. But you should be fine with a reliable service provider and an internet plan that's perfect for your location and consumption patterns.

If you are thinking about switching telcos or are still in the process of getting one installed, it might help to read up on some comparisons of the leading service providers in Australia.