Optus expands 4G network with purchase of Vividwireless
Optus to boost their 4G presence
98MHz of spectrum added to portfolio
First Optus acquisition in new era of condolidation
Optus, Australia's 2nd largest telecommunications provider, announced this morning their purchase of Vividwireless from Seven Group. The $240m acquisition will boost the company's wireless portfolio ahead of a spectrum auction later this year.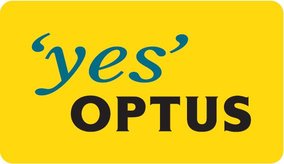 Vividwireless was promoted as the first 4G network in Australia when it began it's rollout a few years ago, with a network that operated in heavily populated patches in Sydney, Melbourne, Brisbane, Adelaide, Canberra and Perth. Though it never quite hit the 20Mbps speeds the network was theoretically capable of, customers did often achieve steady speeds of 6Mbps or more, on a network that offered unlimited downloads as part of its package.
Vividwireless utilizes a technology known as Wi-Max, which operates much like a home Wi-Fi network. The 2.3Ghz spectrum (2300Mhz, to compare it with other providers) provides a strong, full speed connection over a relatively short range of a few hundred meters. The network operates off a number of hotspots that ultimately connect to a fibre-optic connection. The technology services densely populated networks well, as it requires users to be packed into a short range. Real mobile technologies operate on lower frequencies that allow for greater distances to be covered.
Tactical move, or strategic?
It's unclear at this stage whether vivid's customers will be migrated to the Optus 3G and 4G networks, or whether vivid will continue to operate as it's own entity. The purchase seems to have been mainly motivated by the spectrum licenses owned and operated by vivid, totalling 98Mhz. Optus, Vodafone and Telstra will be battling for radio spectrum this year, as all three networks prepare for a surge in mobile network demand. A fourth bidder, rumored to be Google or a similar international giant, might also enter the fray, making every bit of the spectrum precious in the months ahead.
The purchase also represents Optus'first big acquisition in what many predict will be a period of consolidation for the telecommunications industry. With the National Broadband Network starting it's rollout of fixed and mobile wholesale backbone, many feel smaller providers will sell themselves to big companies with plenty of scale, to take advantage of the new regime. iiNet, currently the third largest internet service provider, recently capped a period of frenzied buyouts with the purchase of frequent rival Internode. TPG and iPrimus, two other large ISPs, are expected to start purchasing appropriate firms that will add a mobile portfolio to their existing fixed networks (both companies currently offer mobile voice and data with re-sold Optus products).
For more information on Optus' plans and offers, call Optus on 1300 137 897.