ACCC cracks down on misleading advertising – again!
TPG fined for misleading advertising
We look at TPG's attempts to improve their advertising and communication
Find the best straightforward bundles with no hidden charges
The Australian Competition and Consumer Commission (ACCC) has fined TPG for misleading advertising around its "500 free VoIP minutes".

Click here for the best ADSL2+ plans.

This is the second time TPG have come under fire from the industry watchdog. Previously they were censored for pricing the TPG Unlimited Broadband and Home Phone bundle at $29.99 and failing to mention prominently enough that the customer needed to add $30 for line rental to this price.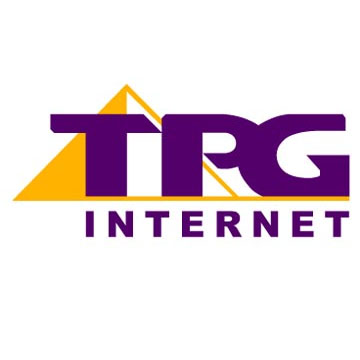 To their credit, TPG have, on both occasions, reacted swiftly to change the confusing advertising. TPG are able to contest the most recent fine in court if they feel they have been charged unfairly. A spokeswoman for TPG pointed out that the 500 free minutes offer was removed from the website as soon as the ACCC raised concerns, and pointed out that the words "Up to" were used in the brochure and on the TPG website.

The harsh fall down on TPG may be more indicative of a general frustration amongst the ACCC around fine-print qualifications in advertising.

ACCC chairman Rod Sims said: "The advertising practice of fine-print qualification is one the ACCC is tired of correcting. The ACCC will take an increasingly aggressive approach to send the message that this kind of misleading advertising will not be tolerated. The ACCC has repeatedly put the telecommunications industry on notice that it will not tolerate misleading advertising, and is concerned that consumers are regularly still not offered transparent and clear information about the price, terms and conditions for their services."

Since then, TPG have done better by sticking to their bare bones approach. By offering services that are easy to understand, don't include any extras, and keep prices low, they have been able to boost their net profit 65% with their popular bundle deals.

It can still be tricky for customers to find a bundle that they're absolutely sure they'll understand. Here, we'll run you through some of the most straightforward bundle plans available, where what you see is, literally, what you get.

TPG's Unlimited Broadband and Home Phone bundle, despite the ACCC backlash, really is one of the better plans out there. $59.99 per month gets you unlimited internet and your phone line rental. It doesn't include the cost of any calls, and when you sign up you pay a $20 home phone deposit that works like prepaid credit – the cost of every call you make comes out of this deposit, and whenever you leave TPG you get whatever's left back. This plan is ideal for heavy internet users who don't need a phone, or only use their phone rarely. Call us for more information or to sign up with TPG on 1300 106 571.

Club Telco offers the cheapest Unlimited ADSL2+ Plan in Australia. $25 per month gives you unlimited internet, if you already have your phone through somebody else. If you want to get your phone through Club Telco, they will charge you an additional $30 per month for line rental. Again, this plan doesn't include the cost of any calls, but set-up fees are especially low. Rather than charging you an expensive set-up fee, Club Telco charges an annual $50 membership fee. With their 0 month contract, you may not end up staying with Club Telco for the full year, but even if you do, $50 per year is very reasonable when you consider that some companies have set up fees that range up to $150. This plan is ideal for inner city customers looking for unlimited internet who already have their phone through someone else. Call Club Telco for more information or to sign up on 1300 138 155.

If you don't have a home phone and don't want a home phone, but are interested in VoIP, MyNetFone are one of Australia's best Naked Broadband providers. Currently they're offering an amazing deal – the 200GB Economy ADSL2+ Plan gives you 200GB of data along with a free modem and free set-up on the twelve month contract. MyNetFone also offers VoIP bundles that are easy to add to the bundle, either for a monthly or yearly fee ranging from $0-$200. MyNetFone are able to port your existing landline number, though it is sometimes difficult to convert a VoIP number back to a copper line connection, so you will need to be open about the possibility of losing your phone number at some point in the future. This plan is ideal for customers who either don't want a phone at all or who are open to looking into phone service conducted over the internet. Call MyNetFone for more information or to sign up on 1300 106 571.


If you're still having trouble deciding, or want somebody to walk you through various plans to help you find the right one to suit your needs, feel free to call us on 1300 106 571. We'll be happy to answer any questions you might have!