Superloop NBN 50 Home Standard
Aussie Broadband Everyday NBN 50 Plan
TPG Unlimited NBN 50 Plan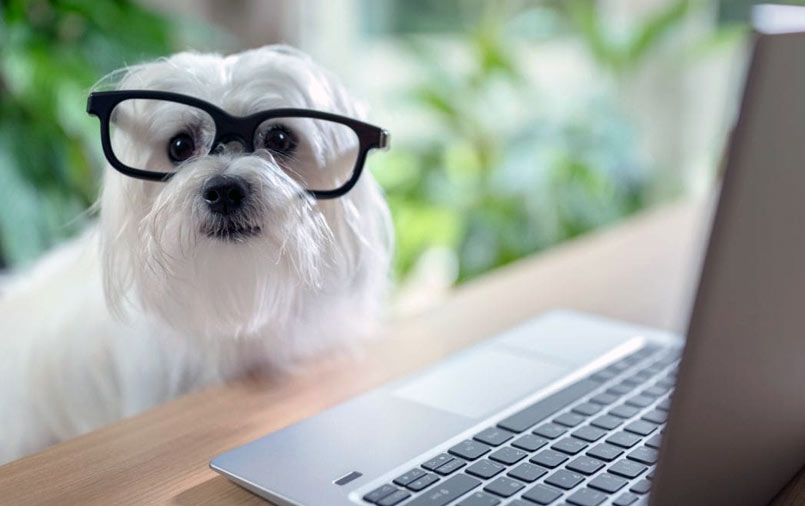 There are over 100 NBN providers in Australia and the number just keeps adding. But, for people who are looking to move to an NBN network, the choice is often narrowed down to three major telcos—Superloop, Aussie Broadband, and TPG—and for good reasons.
While NBN offers four different speed tiers, with two additional options for Fibre to the Premise (FTTP) customers, the quality of your network and the actual speeds you get at home will remain dependent on your NBN plan and provider. You should also expect congestion during peak hours, which may result in a slower connection.
In this guide, you will find:
Which Telco Offers Better NBN Service?
The three NBN providers above have a reputation for providing quality services across Australia. In fact, in the latest Australian Competition and Consumer Commission (ACCC) report, TPG telecom ranked as the fastest average provider for download speeds, outranking the likes of Optus, Telstra, and iiNet. But, from which should you avail internet services? Continue reading as we break down the strengths and weaknesses of these telcos to help you make the most suitable choice for your needs.
Superloop
While a relatively new NBN provider, Superloop boasts a robust infrastructure that guarantees faster speeds and troubleshooting. It has a physical connection to every NBN Point of Interconnect and an entire subsea capacity and domestic fibre—something that many other providers have to rent.
The telco reports some of the fastest average evening speeds with its NBN 100 Plans. It also offers NBN 250 (Superfast) and NBN 1000 (Ultrafast) plans.
Most Recommended Superloop Plan: nbn™ Home Standard plan for $60/month
For NBN 50 plans, the Superloop nbn™ Home Standard plan is one of the top recommendations. It will cost you $59.95/month for the first six months and $69.95/month for the succeeding period. The plan is bundled with:
Unlimited Data

Up to 50 Mbps evening speed

No Lock-In Contract
Aussie Broadband
Aussie Broadband has made its mark in the industry by providing consistently high evening speeds and responsive local support. Self-reports show that its customers rarely encounter congestion during peak hours and to prove their transparency, their website publishes a real-time graph that allows you to monitor how much traffic there is in your region versus how much bandwidth they have available.
Like Superloop, the telco offers plans beyond NBN 100—NBN 250 and NBN 100 for regions with an FTTP (Fibre to the premises) NBN connection. They also offer customisable plans where you can tailor your data inclusions, NBN speed tiers, and phone calls according to your lifestyle needs.
Most Recommended Aussie Broadband Plan: Everyday nbn™ 50 for $79/month
Recently, the telco has increased its NBN plan evening speeds, making it one of the fastest providers across most speed tiers. Evening speeds refer to the NBN speed users can expect between 7 pm and 11 pm or during peak hours.
With its Everyday nbn™ 50 plan, you get:
Unlimited Data

Up to 50 Mbps Evening Speeds

No Lock-In Contracts

Entertainment Bundles
Get this NBN plan from Aussie Broadband here.
TPG
Search for the cheapest plans in Australia and you'll find that TPG offers one of the most competitive NBN rates around. However, this provider offers more than just bargain prices. As said above, it regularly ranks in the ACCC's NBN speed test programs and consistently reports solid evening speeds.
The network can connect you to the NBN for as low as $30 a month with their NBN12 plan. However, it only bundles 10GB of data, which is only suitable for light internet browsing.
Most Recommended TPG Plan: nbn™ 50 for $69.99/month
The NBN50 Unlimited Bundle is a favourite from the TPG NBN Plans. For $69.99 per month, you'll get:
Unlimited Data

nbn™ 50 (Standard) speeds

PAYG calls

nbn™-ready WiFi modem
This plan is offered on a six-month contract with no start-up fees. But, keep in mind that while this plan is cheaper than what other telcos offer, you may have to pay a fee of up to $350 should you wish to terminate the contract early. You will also have to pay a $10 delivery fee for the modem.
Learn more about this TPG NBN 50 plan here.
Both Superloop and Aussie Broadband plans are contract-free. But, if you wish to pay lower start-up fees, you'll want to sign-up for a six-month plan with Superloop. The same applies to TPG where you'll have to avail of its six-month contract to enjoy their cheaper rates.
For a more comprehensive internet comparison service, visit www.comparebroadband.com.au today or call our team at 1300 106 571 so we can help you find the best NBN plans in your area.