Optus NBN plans remarkably fair for a major telco
4G/LTE being rolled out for business, consumer access on its way
Wholesale offering driving retail innovation
In the last 18 months, Optus has gained 1 million mobile customers, mostly cannibalized from Vodafone after that firm's network failures in late 2010. But Telstra have gained 2.5 million, and have seen their share price soar. That represents a stark turn around for the telco giant – before David Thodey stepped in as CEO, Telstra's share price languished to a point where its rock-solid dividend was in question.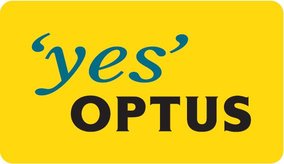 Click here to check out Optus' popular 120GB Cable Broadband plan - up to 100Mbps speeds! Or call 1300 137 897
Meanwhile, Optus seemed to be stagnant. Their mobile position was dwindling overall – most growth came from Optus' Wholesale arm, providing Mobile Virtual Network Operators (MVNOs) with network access to beat Optus directly on price. Their cable TV business disappeared, with cable internet experiencing almost no growth. They retreated from the wider ADSL2+ broadband market, by becoming the only provider who did not wholesale from Telstra's network when their own network was unavailable.
But a recent infusion of cash and a re-energized CEO (Paul O'Sullivan) hints that Optus is about to remind everyone how they got to be Australia's 2nd largest telecom in the first place.

National Broadband Network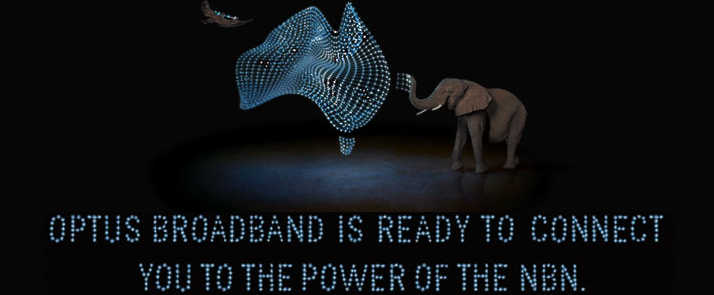 Optus isn't just an enthusiastic participant in the NBN; it's also one of its many fathers. The projects leading up to the NBN in its current form were spearheaded by Optus – OPEL networks, as a joint venture with Elders, and Terria, the consortium that sought to break Telstra's stranglehold on access. And in its current form, the NBN and Optus are still linked beyond a wholesaler-retailer relationship – Optus recently sold its multi billion dollar cable network to NBNco for $800mn, to eliminate it as a source of infrastructure competition. Optus has demonstrated a commitment to one of the overlooked aims of the NBN – providing fast broadband is one thing, but taking the hassle of infrastructure concerns out of the equation for end users is a way to guarantee the same retail product is available wherever you are in Australia.
On the retail side of things, Optus has offered prices that exceed expectations for a major telco. With the NBN offering an opportunity for cut-rate providers to amaze everyone with high speed plans for less, it's expected that larger providers will charge more heavily and rely on their mobile bundling and other value-add services to entice customers.
Certainly, Telstra has done this with plans that are borderline insulting. $90 for 5GB? No 'naked' option? Optus plans start from $60 a month for 120GB of data, with the option to pay $20 more for the highest (100Mbps) speeds. They're also offering standalone broadband plans, with no home phone, alongside their Fusion bundles (which are staying at the same price, for the same value, but with much better speeds). Optus has also met increasing demands for senior citizen discounts with exclusive plans for customers over 50. Bundling discounts are also straightforward – regardless of your plan, you get a $10 discount off any plan if you have an Optus mobile.
4G/LTE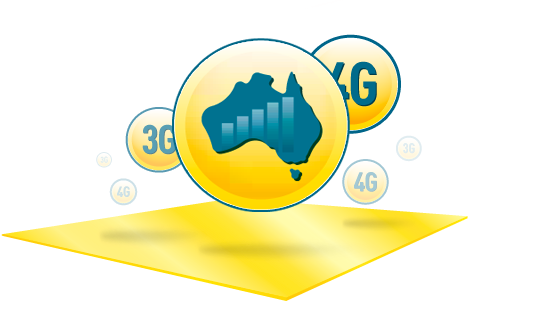 Optus has been putting together the pieces of a next-gen mobile and mobile data network to answer the challenge from Telstra, and those pieces are starting to fall into place.
The first step was buying out Vividwireless, an ambitious start-up that launched the first network that could be classified as '4G', limited to pockets in major cities. Vivid's network was unable to handle the load, but Optus' further reach will allow better use of its portion of 2.3Ghz spectrum. Alongside 'refarmed' spectrum that Optus used to use for 2G services (calls, text and very basic data), Optus actually has a wider platform than Telstra for offering the next generation of high speed mobile data.
Services have just opened up in parts of Sydney and Perth, open to business customers for now. Early tests have demonstrated average speeds between 25 and 87 Mbps, with the network capable of 200Mbps. Optus has acknowledged that this is a test of capability – actual real world tests with more people on the network will return different results. But we can extrapolate.
Optus 3G is capable of speeds up to 20Mbps, with average speeds around 3-5Mbps. 3G dual band, which is becoming widely available in regional and metro areas (over 1000 towers online) offers speeds up to 40Mbps, with averages of 6-7 Mbps.
A 4G network capable of 200Mbps, at current levels of network strain, should deliver average speeds…of around 25-30 Mbps. Which might start to look last-gen in light of the NBN, but will still provide a massive improvement over current mobile capabilities.
Of course, this ignores that different radio technologies have different weaknesses and requirements (specifically, that 4G usually requires more towers to make up for losses in signal strength) and that network strain is as sure to go up as taxes. Nevertheless, Optus is keeping pace with trends, and as their network gains in strength, they will be able to set the pace, as Telstra is doing.
Wholesale
Telstra is a major wholesaler of physical networks for fixed-line broadband. The result is a regime that is so maddening and confusing, that it requires government intervention to alleviate its effect.
In mobile, Optus is the most significant wholesaler, and the mobile landscape continues to get less cluttered every year. Thanks to a combination of low wholesale pricing and strong regulation, plans are now emerging that properly replace landlines as a value proposition, with fewer asterisks and small print clauses that blow bills out of proportion.
Both Amaysim and Dodo are MVNOs on the Optus Open Network. Both offer $40 mobile plans that include unlimited calls to all Australian landlines, mobiles and 13/1300/1800 numbers – along with generous mobile data allowances (4GB for Amaysim, 5GB for Dodo).
Optus, rather than tightening the noose on wholesale customers to redirect attention to its own retail offering, has instead remained committed to their wholesale customers and responded with their own innovations. Optus can offer similar value to these plans on their $89 Timeless offering, but this will also include a free top of the line handset (some handsets attract small monthly repayments) and a free fixed line broadband service with 50GB.
It's not a perfect solution, but it meets the needs of many customers and demonstrates a willingness on Optus' part to actually answer the trends of the market, rather than blindly forging on with prices that appear unreasonable, behind the smokescreen of "we have better customer service and/or more shops, so it's worth the extra $30 a month".
And the rest
Optus has been the only major telco to offer a PicoCell program (dubbed 'Optus Home Zone') which creates an adhoc mobile cell in your home using any fixed broadband connection. Whether or not this will be compatible with 4G isn't clear yet, but it demonstrates that Optus is willing to entertain novel approaches to alleviate coverage issues.
Optus seems prepared for a future as a mobile network provider and broadband retailer, in a way that Telstra seems resistant to. Optus has added its own Android App ecosystem, including free cloud storage solutions, and internet-delivered Pay Television (MeTV). This all points to a future where Optus will shake off the concerns of delivering the hardware, and instead deliver on providing the best integrated end-user experience. That bodes well for customers who are sick of a proxy war between telcos and regulators that result in increasingly stressful price fluctuations and difficult contract terms.
If Optus continue on this path, they will set an example for how the next generation of communications will operate in Australia, and show that even a massive behemoth can operate in a way that offers true value for every customer.