Best Unlimited NBN Plans and Deals
Choose an unlimited NBN plans with great performance, service and value for your money.
Compare Broadband compares plans from the above providers and can connect you with our participating providers. Not all plans available from these providers are compared by Compare Broadband and depending on your location or service availability not all plans may be available to all customers.
Do you have a lot of internet users under your roof? Do any of you use the internet on a frequent basis? If so, you might want to consider an unlimited NBN plan. Having an unlimited NBN plan allow you to access the internet without having to worry about data caps, additional fees, or slowed down connection. If you're looking for help in finding the best value unlimited NBN plan for your home, you've come to the right place. We've collected all plans and deals from major Australian internet service providers (ISPs) so you don't have to.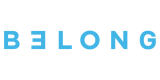 50 Mbps (Standard Plus Speed)


50 Mbps (Standard Plus Speed)

50 Mbps (Standard Plus Speed)






50 Mbps (Standard Plus Speed)

Are you shopping for unlimited NBN plans? Then, you've come to the right place! Unlimited NBN plans let you enjoy NBN connection without having to worry about data caps. As always, it helps to compare a range of plans and providers to see what is available and to find the best internet plan to suit your needs.

Since 2009, Compare Broadband has spent hundreds of hours collecting and comparing NBN deals and pricing information from major Australian internet providers to help you find the right home internet plan.
With over 10 years of expertise in the industry, we've built and tested the tools to help Australians find the best unlimited NBN plans. All you need to do is to put your postcode in our comparison tool above, and we'll show you available plans and deals in your area.
In this guide, you will find:
Unlimited NBN Plans
These days, most Australians rely heavily on the internet for entertainment and work and even school. Especially with the recent health crisis and more WiFi-enabled devices, there's no doubt that we're all using way more internet now. And now that the NBN rollout is completed, the way we use the internet has changed even more.
Having an unlimited NBN plan is a great way to ease any worry about extra charges or slowed down internet speeds. The good news is that most NBN providers do offer unlimited data plans for various speed tiers.
Subscribing to unlimited NBN plans will allow you to download massive files, stream HD videos, do online gaming and connect as many devices as you want. In this guide, we'll take a look at unlimited NBN plans to help you find the best value unlimited NBN plan for your home.
What Are The Best Unlimited NBN Plans?
Whether you need a reliable connection for work or family entertainment, unlimited data internet plans are the best way to go. Though it may cost higher than capped plans, not having to worry about data limits, throttled internet speeds, or additional costs can definitely give you the peace of mind you need. Especially if you're always on video conferences or streaming games on HD, you can do your activities without interruptions.
When choosing internet plans, the first factor we always look into is price. However, this shouldn't be the only factor. While it's very tempting to go with the cheapest plans, it's not always the most practical one. The majority of the lowest-priced plans offer the slowest internet speeds or have some type of limitations.
The Standard NBN 25 speed tier is good for households with one or two light internet users. This should allow you to do general web browsing, emails and even standard-definition video streaming.
NBN50 Plans are the most popular deal for households with three to four family members who are average internet users, especially if you do a lot of high-definition video streaming and online gaming.
If you want the fastest NBN speed, NBN 100 is the way to go. Plans under this speed tier will allow you to stream Ultra HD movies and active gamers or if you have multiple devices that need to connect simultaneously. However, this is also the most expensive speed tier. NBN100 plans can cost anywhere from around $80 per month and well over $100.
Popular NBN Internet Plans
What NBN Speed do I Need?
We all want the fastest internet connection. However, it isn't the most cost-effective choice. You want to find the right balance between price and speed that will easily accommodate your family's needs.
To find the best value unlimited NBN plans, check which speed tier suits your needs and then get the pricing details. Here's a quick guide to different speed tiers offered by NBN.
NBN 12 Plans
If you are a light internet user and need to connect for basic activities, the NBN 12 plan may be a good choice for you. With a maximum download speed of 12Mbps, you can daily send emails and browse your social media feeds.
NBN 25 Plans
Perfect for a small, budget-conscious household, an NBN 25 plan lets you surf the internet and stream music without interruptions. These plans come with a maximum download speed of 25Mbps.
NBN 50 Plans
Are you working from home? An NBN 50 plan is the most affordable internet service you can get to set up a home office. With a maximum download speed of 50Mbps, you can do Zoom meetings and download files.
NBN 100 Plans
Enjoy binge-watching the latest TV series and movies with your friends and family with an NBN 100 plan. There are so many things you can do together with its maximum download speed of 100Mbps.
NBN 250 Plans
Superfast NBN250 plans let you and your housemates stream your favourite TV series on different devices simultaneously. In addition, these plans come with a high-speed internet connection of a maximum download speed of 250Mbps.
NBN 1000 Plans
The NBN 1000 plan offers an unparalleled level of broadband experience. Although not yet available to all premises, it is expected to cover 75% of Australian households by 2023.
Average Typical Evening Speed
| Maximum Download Speed | No. of Users |
| --- | --- |
| 12mbps | 1-2 light internet users |
| 25mbps | 1-2 moderate internet users |
| 50mbps | 3-4 moderate to heavy internet users |
| 100mbps | 4+ heavy internet users |
Which NBN Provider has the Fastest Unlimited NBN Plans?
NBN introduced Australia's fastest internet service through their NBN250 and NBN1000 plans. These plans operate with download speeds of up to 250 Mbps and 1000 Mbps which is 10x faster than an NBN100 plan.
As many Australians continue working and studying from home, these plans may just be the answer to their demands for a faster and more reliable internet connection.
However, do understand that internet speed varies depending on your location. Providers offer different coverage to areas depending on the availability of internet infrastructure. So if you are in a remote region, the best NBN provider in the city may not be available for you.
Check out the available NBN plans in your area first and use the guide below to find the provider that offers internet plans with the fastest typical evening speeds.
Popular NBN250 and NBN1000 Internet Plans
| | | | | |
| --- | --- | --- | --- | --- |
| Internet Provider | Internet Plans | Speed | Price | |
| | NBN The 250 (nbn250) Uniti Wireless NBN™ Broadband Plan | 250Mbps | $119.95/month | |
| | NBN TPG NBN Home Ultrafast Brodaband Plan | 250Mbps | $114.99/month | |
| | NBN Tangerine Telecom XXXL Speed Boost Broadband Plan | 250Mbps | $94.90/month | |
| | NBN Unlimited Power House nbn™ Aussie Broadband plan - Home Ultrafast | 1000Mbps | $149/month | |
| | NBN MyRepublic Unlimited 1000/50mbps Home Ultra-Fast Plan | 1000Mbps | $105/month | |
FAQs
How do I connect to the NBN?
To connect to the NBN, all you need to do is to check your address to find out whether there is any NBN connection technology already available in your area. From there, you can already scout different providers offering numerous plans in various speed tiers. As soon as you have figured out which plan to subscribe to based on your speed and data allocation needs, the next thing that you need to do is to get in touch with the internet service provider. They will notify you in case a technician needs to come over for the installation of transition. The final step is in setting up your modem which is already quite straightforward. After this, you will already be able to connect to the NBN network using any of your devices.
How do I get an NBN connection box?
Generally, you won't need an NBN connection box unless the available NBN connection technologies in your area are Fibre to the Premises (FTTP), Fixed Radio, and Hybrid Coaxial connections. In case you are in a suburb where the NBN connection has just recently been made available, then there is a great chance that the technology is Fibre to the Network (FTTN). In terms of the latter, you won't have the need for an NBN connection box.
How fast should my unlimited NBN be?
The speed of your unlimited NBN plan depends on the speed tier that you subscribed to. The ideal typical evening speeds of plans under the NBN technology are as follows:
Basic I – 12Mbps
Basic II – 25Mbps
Standard – 50Mbps
Fast – 100Mbps
Super Fast – 250Mbps
Ultra Fast – 1000Mbps
However, it is often the case that these speeds are not attained fully due to various factors. For this reason, you have to carefully assess the speed that you need for you to be able to get a suitable plan that you will be able to maximise.
Is NBN unlimited internet cheaper without a home phone?
Yes, most unlimited NBN internet plans are cheaper without a home phone simply because you no longer need a phone line to connect to the NBN network, unlike ADSL. Therefore, instead of getting a home phone, you can consider looking for a good mobile phone plan. In this way, you will be able to maximise its usage because you get to enjoy the services even if you are not home. This will then allow you to save a significant amount of money in the long run. However, if you really need to have a home phone, then consider exploring NBN plan bundles from reputable internet service providers that provide a good discount when you bundle your home phone with your NBN internet plan.
What are Aussie Broadband Unlimited NBN plans?
Aussie Broadband has six unlimited NBN plans to suit any household and its internet needs, with pricing ranging from $59 to $99 a month. The Basic NBN plan at the NBN12 speed tier is good for one or two people who just need to go online to check their email and social media. If you want a bit more speed, look into their NBN25 speed tier plans. For a slightly bigger household, there's also the Everyday NBN plan at the NBN50 speed tier. Then there's the Family NBN plan at the NBN100 speed tier, if all members of your household are usually online at the same time.
Aussie Broadband also has the Power User NBN and Power House NBN plans at higher speed tiers, but these aren't available on all connection types. For more information on the different plans, visit this page.
What are MyRepublic Unlimited NBN plans?
MyRepublic offers three plans - one at the NBN50 speed tier, and two at the NBN100 speed tier. Their NBN Standard Plus plan goes for $65 a month for the first six months, then $75 per month after that. With a 50/20Mps download/upload speed, this plan is suitable for households with moderate internet use.
There's the NBN Home Fast plan and the NBN Premium plan for households that need more speed. The former has a download/upload speed of 100/20Mbps and costs $70 per month for the first six months and then $95 per month after that; meanwhile, the latter's upload/download speed is 100/40Mbps and costs $95 per month for the first six months, then $105 a month after.
Need more info on MyRepublic plans? Check out this page.
What are Dodo Unlimited NBN plans?
Dodo keeps things simple by offering just three plans at the NBN25, NBN50, and NBN100 speed tiers.
The NBN25 plan, at $65 per month, is good for standard definition video streaming, online gaming, and browsing the web plus checking email. For households with at least one person working or studying from home, the NBN50 plan ($75 per month) is a good choice; this plan can also support HD video streaming. However, for heavy internet use - that is, video conferencing, multiple online gamers, and 4K video - the NBN100 plan at $85 per month is the best option.
For more info, visit this page.
What are Telstra Unlimited NBN plans?
Telstra has three unlimited NBN plans. All come with unlimited data and Broadband Protect to combat cyber threats, among other plan inclusions.
The Standard Speed plan at the NBN25 speed tier goes for $80 per month. However, this is not suitable for households with multiple devices connected simultaneously. The Standard Plus Speed NBN50 might be a better option, which only starts at $95 per month. For homes that are heavy internet users, the Premium Speed plan at the NBN100 tier would be your best choice. This plan costs $95 per month for the first six months. Note, though, that the cost goes up to $110 per month after.
Check out this page for more info on Telstra's plans.
Start comparing Internet now!
Answer a few simple questions and we'll search hundreds of plans from some of Australia's leading providers.
Start by entering your postcode or suburb below.