Unlimited NBN Plans, Deals & Providers
Compare Broadband compares plans from the above providers and can connect you with our participating providers. Not all plans available from these providers are compared by Compare Broadband and depending on your location or service availability not all plans may be available to all customers.
Do you have the NBN? Do you have a lot of internet users under your roof? Do any of you use the internet on a frequent basis? If so, you might want to consider an unlimited NBN plan. As for finding the unlimited NBN plan that's best for you - well, you're spoilt for choice, because there are a lot of options out there; unlimited plans are so sought after that all the major Australian internet service providers (or ISPs for short) will offer fairly competitive deals on unlimited NBN. Scroll down to have a squiz at a range of different unlimited NBN plans from a range of different providers, including Aussie Broadband, Belong, Dodo, iiNet, iPrimus, MyRepublic, TPG Telstra, and Optus.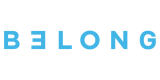 50 Mbps (Standard Plus Speed)


50 Mbps (Standard Plus Speed)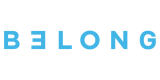 50 Mbps (Standard Plus Speed)

50 Mbps (Standard Plus Speed)
Start comparing Internet now!
Answer a few simple questions and we'll search hundreds of plans from some of Australia's leading providers.
Start by entering your postcode or suburb below.