Unlimited internet plans Australia
The best unlimited broadband plans in Australia
Compare Broadband compares plans from the above providers and can connect you with our participating providers. Not all plans available from these providers are compared by Compare Broadband and depending on your location or service availability not all plans may be available to all customers.
Is your data usage on the heavy side? Are you looking for the best unlimited plan you can get? Well you have come to the right place... for your convenience, we've put together a handy list to guide you through some of the best unlimited broadband plans in Australia! Unlimited internet can be delivered to your house in very many ways. The primary options are NBN, ADSL, ADSL2+, and Cable.

We're living in the modern age of streaming. Whether you're moving house, working from home, or simply just looking for a better way to stream TV without it lagging, there's a good chance that an unlimited broadand plan is the right one for you. With an unlimited data plan, you'll never have to stress about going over a data limit that would otherwise slow down your speed or land you an excess usage charge. Unlimited internet means you stream what you like, whenever you like! How much data you need and what you use the internet for are some key factors to look into when it comes to choosing the perfect plan for yourself. For example, how much do you want to spend per month? And is there more than one internet user in your household, or is it just you? If you already have a good idea of your budget and data requirements, then scroll down and have a quick squiz at some of the best unlimited broadband plans that are on offer...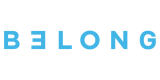 50 Mbps (Standard Plus Speed)









50 Mbps (Standard Plus Speed)