It is far more beneficial for small businesses to sign up for an internet plan designed for business operations.
As a rule of thumb, the larger your business is, the faster your internet should be.
Spintel, Aussie Broadband, and TPG have some of the best NBN plans available for small businesses.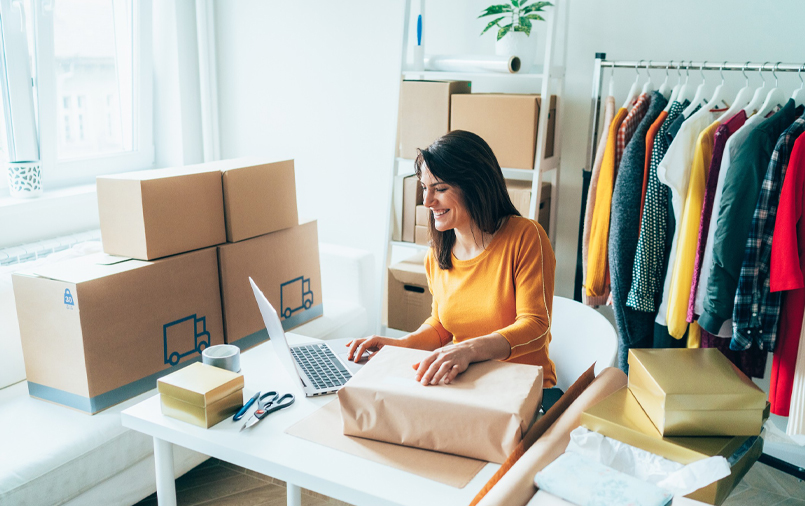 The start of the pandemic has forced businesses to move online and it has underscored the importance of having a reliable internet to continue operations. It has, more than ever, been critical in communicating with vendors, employees, and clients as well as downloading files and monitoring productivity, to name a few.
Many small businesses use a standard residential connection to save on costs. But, there are far more benefits to signing up for an internet plan designed for business operations. These include dedicated connections, static IPs, and support and service. But, just how fast your business internet should be?
As a rule of thumb, the larger your business is, the faster your internet should be. It's because five people downloading files at the same time will consume more data than two people doing the same activities. Below are some other considerations when choosing an internet service for your business.
5 Factors to Consider in Your Internet Plan
Speed
For light internet activities such as web browsing, social media updates, and emailing, a basic package of anywhere from 12-25Mbps should be enough. However, if your business processes debit and credit card transactions using a point of sale, you'll want a faster speed, preferably anywhere between 25 and 50Mbps. Of course, these figures still depend on the number of users and devices you use. The more your business grows, the higher your data demands will be.
Data Caps
There are internet plans with data caps. But, for a business, you're generally better with unlimited data. This lets you upload, download, and stream as much as you need without the worry of exceeding your data limit.
Customer Support
When your business largely depends on access to the internet, you have to know that you can depend on your ISP in case of any technical difficulties. Ask a potential provider about their support and how long it will take for their technicians to attend to a problem.
Flexibility
You think about growing your business every day and you'd want an ISP that can accommodate your needs as it evolves. In many cases, you can benefit from no lock-in contract plans that allow you to make changes to your internet service for free or for a minimal fee. Assess how flexible a potential telco can be and at what cost.
Security
A good ISP should have features that can protect your business from malicious attacks. These include anti-virus and backup service in the event of a server crash. In summary, a fast, reliable, and secure connection is key to the success of your business.
Check Out These NBN Plans For Your Small Business
As a free internet comparison service, we advise that you select an internet provider and solution according to your specific needs. Here, we list some of the best NBN plans available for small businesses.
Business NBN Plans from Spintel
Spintel offers customisable bundles for small businesses. Data plans start from $59.95 per month, which includes 50Mbps typical business hours speed, a business phone, and a static IP address. You can also bundle unlimited calls or just pay for the calls you make. If you're looking for a higher 100Mbps speed, you can also add $10 more to your data plan.
Business NBN Plans from Aussie Broadband
Aussie Broadband has a range of NBN plans for businesses, starting from NBN 25 that costs $69 per month. On its website, you can easily enter your details and the telco will present you with its services available at your location.
Business NBN Plans from TPG
Business NBN bundle plans from TPG start at $69.99 per month. For this price, you get an NBN 12 plan with up to 12Mbps download speeds, a bundled phone service, and a modem. This is available in no lock-in contracts but if you sign up for its 18-month contract, you can waive the $99.95 setup fee.
At Compare Broadband, you can use our free comparison tool to discover and compare more NBN plans for your business. Don't hesitate to contact 1300 106 571 if you have questions.