Compare Foxtel PayTV Internet Plans & NBN Deals
Foxtel PayTV
For enquiries about Foxtel PayTV plans call
1300 782 306
Although we can compare Foxtel PayTV plans for you we cannot connect you to Foxtel PayTV at this time.

See how Foxtel PayTV stacks up against other providers
Our Other Providers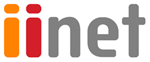 Start comparing Broadband plans now!
Answer a few simple questions and we'll search hundreds of plans from some of Australia's leading providers.
Start by entering your postcode or suburb below.