Where free public Wifi is available in Melbourne
List of places to go
Some hot tips!


There are many reasons why you might need Wi-Fi when out and about in the city of Melbourne. Perhaps you're a creative who likes to work on your novel at a trendy cafe? Or maybe the NBN is being connected in your new property and you don't have a home office set up yet?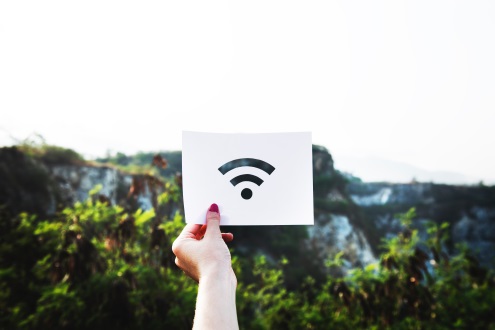 A few years back Melbourne launched the largest and fastest free public Wifi network in Australia. The network covers all CBD train stations, Bourke St Mall, Queen Victoria Market and the Melbourne Convention and Exhibition Centre. The thing is, not all of these places are suitable if you want to use Wifi to work, casually browse the net or be in a particular environment that suits your individual Internet needs.
Here's a list of places to get free Wifi in Melbourne for different purposes:
1. Federation Square
Fed Square, the cultural hub of Melbourne has 24 hour a day free Wifi within The Atrium, Deakin Edge and all the public spaces. That's pretty awesome if you're a lost backpacker needing to let your parents know you made it to Melbourne or generally looking for a place to chill outside to some YouTube videos, that's close to everything and has decent speed. It's actually a pretty stable connection even whilst being out in the wide open spaces where "your free to watch as many cat videos as you desire" according to their website.
2. State Library Victoria
The library is the best place for those looking to really knuckle down and get work done. The fact you get access to printers and scanners is an added benefit plus the people there are always extremely helpful. It can also be a good office away from the real office when a break is required. There are over 60 Wifi acquisition points positioned throughout the public spaces and is more often than not running at fast speeds. It's a beautiful building with good vibes and a good mix of people utilising it for various reasons.
3. Three Bags Full Cafe
This converted warehouse cafe is often one for students and creatives looking for a bit of free Wifi to break up the day. The position in Abbotsford means it's a little away from the hustle and bustle of the CBD but it draws in interest due to the open space and noise levels being tolerable in compared to many other cafes that have Wifi access. There's a 'Brekkie Tasting Board' that's amazing to pick at while you get some work done in the morning before tackling the rest of your busy day.
4. Auction Rooms Cafe
Regarded as one of the best cafes in Melbourne (don't try to come here on the weekend it's bonkers busy), Auction Rooms is based in North Melbourne and is seriously well set up for freelancers. There are a ton of powerpoints throughout the cafe and seating that appeals to working on your own or in a group. The connection can be sketchy at times, and if you're like me, trying to stream the NBA playoffs will be a frustrating experience. However, their long list of amazing foods and coffee variations means there's no better spot to sit and get some work done for the freeloading freelancer.
5. McDonald's
If you want to just get a cheeky cheeseburger and scroll through Facebook, Twitter, Instagram and the like, then Macca's is perfect. It's always handy knowing that wherever you are in the world there's more than likely going to be a McDonald's and they're going to have their free "Wi-Fry". It's definitely not for spending hours killing time but for a quick fix, it's convenient.
6. Starbucks
The large coffee chain is one that business travellers often use as they recognise the fact that there will be some free Wifi access and they won't have to go far. In pretty much any Starbucks during the week there will be at least one person in a suit, laptop open, large coffee, browsing the net. The catch is, you have to buy a coffee to get a code that will allow 30 minutes of free Wifi access. After that, it'll cost you cash or more coffee. Sneaky Starbucks. Sneaky.