What are the types of Mobile Broadband?
Best Mobile Broadband Plans in Australia
The Benefits of Getting a Mobile Broadband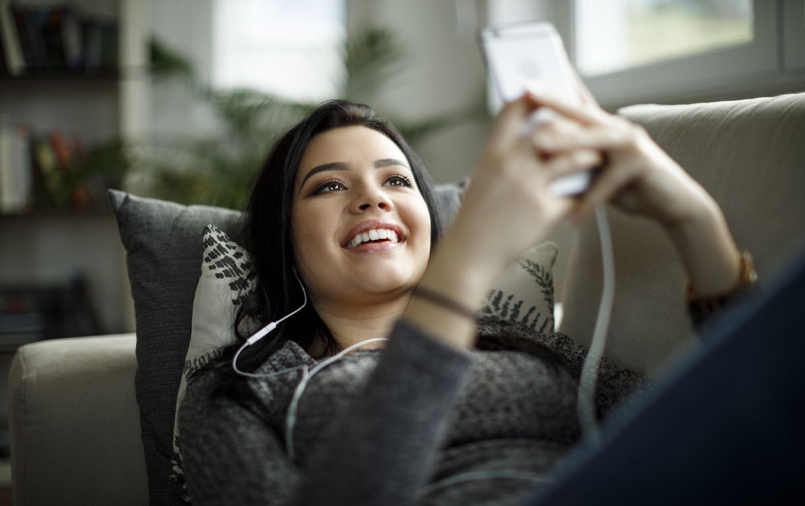 There are instances when a fixed-line connection does not meet your internet needs. It may be a little too slow to your liking or maybe it's taking forever for the NBN rollout to arrive at your location. With problems like these, customers tend to explore other options. One of those is getting a mobile broadband plan.
If this is you, then you might want to check out this comprehensive guide on the best mobile broadband plans in the market.
Types of Mobile Broadband
For you to choose the best mobile broadband plan, you first need to determine how you intend to use it. Is it going to be for work? As a backup to your home Wi-Fi? Or just for leisure? Knowing the answer to this question will help you narrow down your options and find a plan that is most suitable for your needs.
If you don't already know, there are various types of mobile broadband plans available to consumers in Australia today: a SIM-only plan, a pocket Wi-Fi, a USB modem, and a home wireless broadband.
Among these four options, your choice largely depends on how many devices you are looking to connect to the network. Another factor to consider is whether you want the device to be plugged in directly to a power outlet or something that is more portable for when you need it outdoors.
Here's a quick comparison of mobile broadband plans you can avail of:
1. SIM-only Plan
A SIM-only mobile broadband plan is recommended if you don't need a modem for your internet connection. It's for those who intend to use it on devices with built-in 4G modems such as tablets and laptops.
When you avail of this type of SIM card, all you need is to slide it into the device and you're already connected to the network. But the downside is that only one device can be connected unless, of course, you use it as a personal hotspot.
2. Portable Modems
A portable modem is ideal if you want a connection that you can take with you anywhere but do not have a 4G-ready device. Of the four options you have for mobile broadbands, two are considered portable modems: the pocket Wi-Fi and USB modem.
Again, the difference between the two is the number of devices you can connect to the network. Since a USB modem is plugged into the laptop, it goes without saying that you can only connect one device. Whereas a pocket Wi-Fi creates a personal hotspot that allows you to connect multiple devices at once.
In terms of pricing, a USB modem is the cheaper option but a portable Wi-Fi is more practical if there are several people connecting to it.
3. Home Wireless
Finally, home wireless broadband. This option is not for those who are looking for a portable connection as it is designed to be plugged into a power outlet. It's not too different from how an NBN broadband works. You get a modem or router with built-in Wi-Fi capability, allowing you and the rest of your family to connect to the network.
Home Wireless plans usually offer the biggest data inclusions compared to pocket Wi-Fi, USB modems, and SIM-only plans. However, the need for a power source ties you down in one place.
The Best Mobile Broadband Plans According to Use
Now that you know all the options you have according to the type of device, it's time to choose the best mobile broadband plans according to your needs.
Best Mobile Broadband for Everyday Use: Amaysim SIM-only Plan
If you are looking for a data-only SIM type of mobile broadband, it's likely because you already have a fixed-line broadband plan at home. You obviously wouldn't want something that's too pricey but at the same time, you want to make the most of your money.
Amaysim currently offers the best SIM-only mobile broadband plan. For $40 a month, you can get 50GB worth of data. It's powered by the Optus 4G Plus Network, meaning there's no reason for concern about connection stability. And if you want more bandwidth, you can also avail of the 90GB plan for only $60 a month.
Runner-up: Vodafone
Vodafone offers 40GB of data also for $40 per month. But if you're lucky, you might chance upon a deal where they offer an additional 20GB of data with no additional costs.
Best Mobile Broadband for Heavy Users: Optus 75GB SIM-only Plan
Optus currently has the most cost-efficient mobile broadband plan for those in need of higher data allocation. Whether you are using it for work or leisure, you'd find the network's SIM-only plan with 75GB of data a great deal for only $50 a month.
The plan also includes Optus Sport with no extra charges to customers.
Runners-up: Amaysim and Vodafone
Amaysim returns as another viable option with its 90GB of data for $60 a month. Keep in mind, though, that Amaysim's plans refresh every 28 days, which is a few days short compared to other service providers.
But if you think you need more allocation, you can avail of Vodafone's 100GB data for the same price. You may also be offered an additional 50GB to your SIM-only plan at no extra costs if you manage to catch Vodafone's special deal.
Best Prepaid Mobile Broadband: Vodafone Prepaid Plan
If postpaid plans are not your cup of tea, you always have the option to avail of prepaid mobile broadband plans. What's good about this is the assurance of not being charged for extra fees and not being billed automatically. However, it also means that once you've consumed your monthly data allocation, you won't be able to connect until you recharge.
The best provider of prepaid mobile broadband plans this month is Vodafone. The telco's prepaid mobile internet plans range from $30 to $50. Among its SIM starter packs, the best plan costs $40 for 45GB data. Enjoy a special offer of 20GB bonus data (until 31 July 2021) and get 1GB bonus data when you opt-in to Automatic Recharge using your credit/debit card. Your data expires after 30 days.
Runner-up: Optus
You might also want to check out Optus' prepaid mobile broadband plan, which costs $30 for 50GB of data. The network also offers an ongoing promo of 35GB bonus data on the next two $30 recharges. This promo runs until 31 January 2021. It's also good to point out that this plan's 3-in-1 sim fits perfectly in any mobile broadband device. Plus, when you recharge before the expiry date of your data, it can roll over up to 200 GB.

Best Home and Mobile Wireless Broadband: Tangerine Telecom 500GB Home Wireless Broadband Plan
Home wireless broadband plans are perfect alternatives to NBN services. If you are not living in an NBN-ready suburb or you have decided to wait for a better connection type, then you can subscribe to Tangerine's 500GB Home Wireless Broadband Plan for now.
Grab it for a special promo price of $69.90 a month for the first 6 months ($79.90 ongoing). The plan includes 500GB data with a connection running through the Optus 4G network. Setting up this home wireless service is easy, plus you don't need to commit to a lock-in contract. That means you can switch to a different provider or to a faster NBN plan any time you want.
Runner-up: Optus
The next home and mobile broadband plan you should consider is the 200GB Optus 4G Plus Wi-Fi Broadband Plan. Priced at $65 a month, it already includes a free Wi-Fi modem with no delivery charge. The only drawback is it requires you to sign up for a 24-month contract period. However, there are no plan cancellation fees if ever you decide to cancel the plan. So, it's still a win-win case.
Best Mobile Broadband Plans from the Leading Telcos
Telstra
Being the #1 telco company in Australia, Telstra is never behind other service providers when it comes to great deals to consumers. While it's not exactly the most affordable, Telstra is still a staple choice for those who are willing to pay more for reliability, speed, and stability.
Among Telstra's mobile broadband plans, you can pick from a range of options: $15 for 5GB of data, $25 for 20GB of data, $50 for 60 GB of data, and $75 for 200GB of data. All these are offered on a month-to-month basis.
Optus
Optus is another trusted brand in Australia's internet landscape. Aside from its fixed wireless plans, the telco is also offering 4G-powered broadband plans with data allocations that are deemed more generous than Telstra's.
If you are interested in these plans for the same reason as you are interested in Telstra's (reliability, speed, and stability), these are your options: $15 for 5GB of data, $25 for 25GB of data, and $50 for 75GB of data. These SIM-only plans are also offered on a no-contract term.
Vodafone
If Telstra and Optus do not meet your standards or maybe they are not the ideal choice of networks in your area, then you might want to check out Vodafone's mobile broadband plans.
Aside from the previously mentioned $60 monthly plan for 100GB of data, you can also get the more affordable options of $20 for 10GB of data or $40 for $40GB of data. All broadband plans are offered on no-contract terms and are currently part of Vodafone's promo where you can get an additional 50GB, 10GB, and 20GB, respectively, without extra costs.
The network is also known for its $5 roaming deal that allows you to use your mobile broadband, as well as all the inclusions, outside Australia for a minimal charge of $5 per day.
The Benefits of Getting a Mobile Broadband
Although you now have a better idea about the networks that offer the best mobile broadband deals, you may still be on the fence about getting an extra plan for yourself or your household. While signing up for a mobile broadband plan is definitely not mandatory, you'd do well to know of its benefits.
It's ideal if you move around a lot.
Without a fixed address, it would be difficult or impractical to have a fixed-line connection under your name. Take note that service providers usually charge you for line installation and transfers, meaning you might have to pay a lot if you keep changing addresses.
With a mobile connection, you're not exactly dependent on the NBN or the existing copper lines. This means a fixed physical connection from your premises to the network is not necessary.
You can use the mobile connection as a backup or alternative to your fixed-line connection.
Most fixed-line connections operate on electric power, meaning the service will be affected in the event of a power outage. With a mobile broadband plan, particularly the SIM-only or portable modem types, you don't need a power source to connect your devices to the network. You can stay connected online while you wait for the power to return or your fixed-line connection to be fixed.
It's great for travelling!
With a portable broadband modem, you won't have problems connecting to the internet wherever you go. It's also a better option than tethering using your smartphone because it doesn't consume your battery as much. There are also roaming plans offered by other networks, allowing you to use your broadband plan overseas.
Should I sign up for a contract or not?
Mobile broadband plans are typically offered on a month-to-month basis. Your service provider of choice won't require you to sign up for a long-term contract and you have the option to discontinue the service after a month without paying a termination fee.
However, availing a fixed-term contract is not always a bad idea. Some telcos offer extras and discounts to customers who opt to sign up for a long-term deal. If you are serious about getting a mobile broadband plan and are confident of the telco's quality of service, then a 24-month contract won't be an issue.
Ultimately, it all boils down to whether a specific mobile broadband plan meets your needs and fits your budget. So before applying for a plan, be sure to check all the available options to make sure you are making the best choice.
Looking for the best mobile broadband that is within your budget? Contact Compare Broadband at 1300 106 571 so we can help you find the right plan for you. Give us a call and within 5 minutes, you'll have the answers to your questions.