Internet connection in Mernda plans compared
Compare Broadband compares plans from the above providers and can connect you with our participating providers. Not all plans available from these providers are compared by Compare Broadband and depending on your location or service availability not all plans may be available to all customers.
Are you living in Mernda and looking for an internet connection? You have come to the right place. Today we have compared the best possible internet plans that should be available in Mernda. The different types of internet are: ADSL, ADSL2+, Cable, NBN, Mobile broadband, and Satellite. The most common type of internet available in Mernda is going to be ADSL or ADSL2+. Most of those plans will need you to have a home phone and the data can range from 5GB to unlimited GB per month. Because Mernda is a rural area you might find that most companies will not service your address, this is why you will need to call the company up and find out.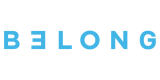 50 Mbps (Standard Plus Speed)









50 Mbps (Standard Plus Speed)