Best NBN Plans
Which is the Best NBN Plan with Unlimited Data?
Which is the Best NBN Plan in terms of Speed?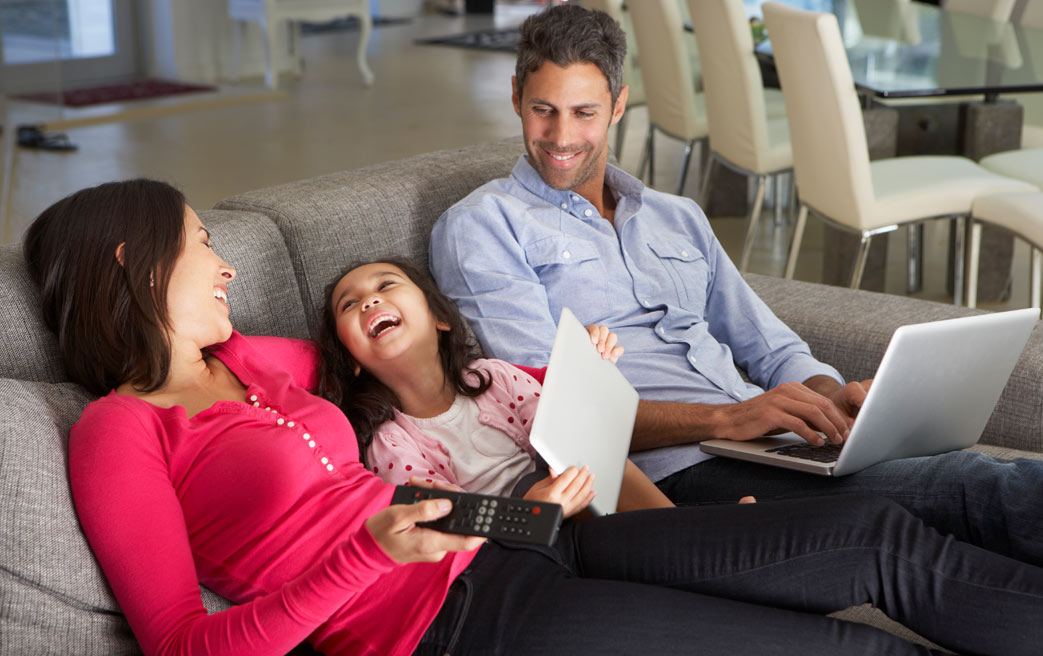 Can't decide on which NBN plan to go with? We've compared hundreds of Internet plans and found the best NBN plans that suit your needs. NBN rollout is now complete and 12+ million Australian homes and businesses are now able to connect to the nbn™ network.
And it doesn't stop there! NBN rollout continues and upgrades are ongoing for current infrastructure to ensure Aussies have the best connection available wherever they go.
You'll find seven top picks for the best NBN plans and internet speed that caters to your needs. Our experts are always on the lookout to find the best deals in the market using our very own comparison tool. While there's no such thing as one best plan to suit your every single need, we made it easier for you to compare internet deals, plans, speed, and offers available in your area.
Best NBN Plan Unlimited Data: Tangerine XL Speed Boost Unlimited Plan
Tangerine's XL Speed Boost Unlimited Plan consistently tops lists of the best NBN plans available to customers today because of its value and overall cost-efficiency. This particular plan only costs $64.90 a month for the first six months at the moment, but it may change once the promo period is over.
It comes with all-you-can-use data in NBN's standard speed and typical evening speed of 50Mbps, which means that it is a congestion-free plan. It's also a no-contract term, so you're free to switch to another network after a month in case you're not satisfied with the service.
Runners-up: Kogan and Internode
Kogan's Silver Unlimited plan is also worth checking out. At $68.90 per month, you can enjoy unlimited data with standard evening speeds of 50Mbps.
With Kogan, you can also take advantage of the $0 activation fee and their subscriber rewards program that entitles you to 1 Qantas Point for every $2 spent with the network. You can also change your plan once per bill cycle without extra charge.
Internode also offers a great deal with its NBN50 Unlimited plan. For $59.99 per month for the first six months, you can enjoy a typical evening speed of 50MBps.
Past the sixth month, the rate goes up to $79.99 per month, but then you can add an optional Fetch Premium TV Bundle & Fetch set-top box for no extra cost on a 6-month contract which is usually $5/ month. Just keep in mind that the $59.99 setup fee applies.
Best NBN Plan for Fastest Internet Speed: MyRepublic Unlimited 100/40Mbps Premium Flexi Plan
MyRepublic is all about maximising your online experience. This no-contract plan features unlimited data with 93Mbps Standard Typical Evening Speed, which is great for heavy usage and can connect up to 9 devices simultaneously. Stream content in HD & 4K!
MyRepublic 100/40Mbps Premium Flexi Plan is currently priced at $95 per month BYO modem options (or for an additional $149 get a TP-Link VR1600v Modem plus $10 delivery fee) and can be bundled with optional local or international home phone lines (+$10).
For just +$10 a month, you can get the Gamer Pro Add-On which allows you to access the network optimised for Gaming, Custom Routing, Live Latency Tracking, and other Gamer Perks.
Runners-up: Belong and TPG
No matter how fast your internet plan is, its speed will still be useless if your area is out of the provider's reach. So, if you're having trouble with MyRepublic NBN in your area, the next two options you can try are Belong and TPG NBN plans.
The environment-conscious provider Belong boasts its Unlimited NBN Belong Broadband Premium Speed Plan. Priced at $90 per month, the internet plan offers unlimited data with speeds up to 100Mbps. This allows you to stream movies all day long without worrying about intermittent connection and lags. Additional perks you can enjoy with Belong include a $0 activation fee and free modem delivery.
On the other hand, TPG's Premium NBN100 TPG SL Bundle features unlimited data at a special promo price of only $79.99 for the first 6 months, $89.99 afterward. The plan runs through a typical evening speed of 85Mbps and is bundled with a home phone capable of pay-as-you-go calls. If you're hustling every single day, then this plan is perfect for you.
Best Telstra NBN Plan: Casual Unlimited NBN Home Broadband Bundle
For customers who would rather stick with the bigger service providers for the assurance of better connectivity and customer support, there are also several NBN plans that you can choose from. This is ideal if there is only a select few with great signal strengths in your area or you simply prefer a service that's been tried and tested for ages.
For Telstra, the leading internet service provider in Australia, the Telstra Casual Unlimited NBN Home Broadband Bundle is what customers speak highly of. For $95 a month, you can get connected with NBN's standard speeds of 50Mbps which means that this is also a congestion-free plan.
The bundle includes a Telstra Smart Modem with 4G backup, which is great for when you're having issues with your fixed-line, plus unlimited calls to standard local, national, and Australian mobile numbers. Best of all, it's not a lock-in contract and you're free to discontinue your connection after 30 days.
Best Optus NBN Plan: NBN Internet Entertainer Bundle Plan
If you'd rather go with another service provider instead of Telstra, the second-best in the industry is not a bad idea.
Optus has the Optus NBN Internet Entertainer Bundle Plan that basically offers the same inclusions as Telstra's Unlimited Data NBN Plan. You and the entire household can partake in the unlimited data allocation as well as the 4G backup on days when your fixed-line connection is acting up.
It's on the NBN standard plus speed tier, which means you get 50Mbps speeds even during peak hours in the evening. Your NBN plan is bundled with an Optus Sport subscription, a Fetch Mighty premium channel pack, and a home phone for pay-as-you-go calls.
This feature is great for sports-loving families because it allows you to stream all games of the English Premier League and the UEFA Champions League. The no-contract plan is priced at $79 per month for the first six months without any start-up fee. You'll surely enjoy the experience it offers.
Best TPG NBN Plan: Basic NBN 25 SL Bundle Plan
If you are planning to get an NBN service from TPG, you are definitely on the right track!
This month, our broadband experts in Compare Broadband hail the Basic NBN 25 SL Bundle Plan as the best TPG NBN plan. For only $64.99 a month, you can enjoy unlimited data and download speed up to 25Mbps. You can stream your favourite movies even during peak hours with its maximum Typical Evening Speed of 22Mbps. Plus, a home phone line with PAYG options and a free WiFi modem are already included in the bundle.
Hate commitments? Well, you can get this NBN plan even without a lock-in contract. But if you don't want to pay the setup fee of $99.95, you can sign a 6-month contract with TPG. From what we have observed, the provider has carefully tailored its internet plans and deals to meet the needs of different types of households. With TPG, you are the winner.
Best iiNet NBN Plan: Unlimited NBN50 Broadband Plan
For residents whose addresses are better off with an iiNet NBN broadband connection, the iiNet Unlimited NBN50 Broadband Plan could be just what you are looking for.
It sets you back by $74.99 per month for a connection with unlimited data and NBN standard speeds of 50Mbps. During peak hours at night, you can count on 43.5Mbps, which is still pretty decent considering the price.
This plan requires you to stay in contract for at least six months and if you don't think that's an issue, you get to enjoy other bundle perks, such as a home phone for local and standard national calls and a flexible contract that lets you change between plans any time you want. It also entitles you to a Fetch TV subscription for an additional charge of $59.99 upfront.
The Fetch TV subscription provides you with a Fetch TV Mini set-top box that you can use to stream Netflix, Stan, hayu, and YouTube, as well as other Australian catch-up TV services or the 30 movies that you get for free every month.
Best Dodo NBN Plan: NBN Premium Speed (nbn100) Unlimited Dodo broadband plan
The best Dodo NBN plan chosen by our experts this month is the NBN Premium Speed (nbn100) Unlimited Dodo broadband plan. You only have to pay $85 per month. With unlimited data, a premium speed of up to 100Mbps/20Mbps, enjoy streaming HD videos, downloading large files, video conferencing, and using multiple devices simultaneously at home.
How to Connect to the NBN?
NBNCo's goal is to replace all of Australia's internet infrastructure and provide Aussies with the fastest internet connection at the soonest possible time. Though the rollout is generally complete, upgrades and further development are still underway to ensure everyone gets the same level of service.
The best way to connect to the NBN is first to check if it's already available in your area. You can use the official NBN rollout map, enter your exact address, and you should be able to see which NBN connection type is already available in your location. If your area is not NBN-ready, you should see a progress report at least.
What NBN Plan Should I Get?
Finding the right NBN plans shouldn't be a challenge. There are three (3) things to keep in mind when comparing internet plans: data allocation, speed, and price.
Of course, everyone wants access to unlimited internet, but this can come at a cost. If you're a bit tight on the budget, consider availing of internet plans with a data cap. Check how much data you have consumed in the last 3 to 6 months. If your consumption exceeds most data limits, then that's your signal to go for an unlimited NBN plan.
Another factor to consider is the number of devices that need to be connected. Your household size affects how much data is used. If you have a large family or a few housemates, getting an unlimited data plan can keep everyone happy. For a smaller household of one or two members, an NBN 25 plan may be enough. But families with about five people will need an NBN 100 plan.
Now that you know how much data and speed you need, you can check the price. Remember that the higher the data allocation and faster speed tiers you avail, the costlier it can get. So, prepare yourself and your family for budgeting if you want a plan that satisfies your needs and keeps the monthly budget intact.
You see, finding the best NBN plans according to your needs does not have to be a difficult endeavour. Resources are available online to make the process easier for you. And if you were able to find an NBN plan that you think is most suitable for you in this article, don't hesitate to contact Compare Broadband at 1300 106 571 so you can score some of the best deals we offer right away.