Tangerine No Contract Plan
TPG No Lock-in Contract Bundle
MyRepublic No Contract Flexi Plan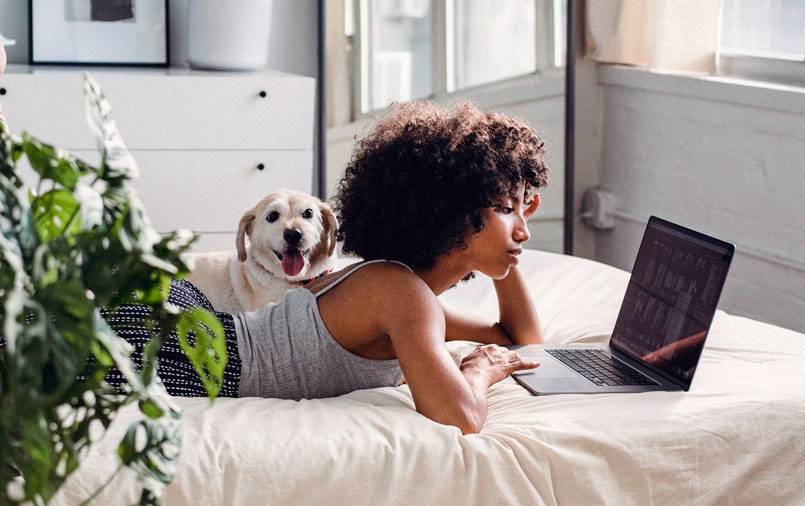 It's tough to commit to anything long-term. It's because whether you commit or not can affect your future. It's true, especially when you're thinking of signing a long-term contract with an internet service provider.
With some ISPs providing services only through long-term contracts, it leaves customers at a disadvantage when the internet service proves to be below par down the line. Because breaking the contract can lead to financial or legal troubles, most people suffer from slow internet speeds as they have no choice but to let the contract run out.
If you're looking for an ISP and don't have any prior experience or knowledge with the plan you're trying to get, it's a better alternative to look at no contract NBN plans that won't tie you up in the long run.
When you get no lock-in contract NBN plans, you'll experience the same speeds, stability, and data cap that comes with a contract plan but without the contract. It means you can pull out whenever you want, especially when you notice that their services aren't really satisfying your needs or don't come as good as advertised.
If you're looking to test the waters and find a plan that will satisfy your needs and budget without necessarily committing to a contract plan with an ISP, CompareBroadband has many no contract NBN plans below $70, so you can find a deal that will be worth your money.
In this guide, you will find:
Tangerine Telecom Standard Speed Broadband Plan
At just $44.90 a month, Tangerine can provide you with unlimited monthly data. Yes, you read it right; unlimited data for a no contract plan at just $44.90 a month as a promo price for the first six months. After that, it will be $59.90 per month.
This plan comes with a speed of 25 Mbps, which is enough for almost any office work and light gaming on the side. Another good thing about this affordable plan is that Tangerine doesn't charge a setup fee, so all you have to pay is the monthly fee.
Furthermore, it also comes with a 14-day risk-free trial, which means that if you don't like the plan within the first two weeks, you can request a full refund of the plan. However, the free trial won't refund you for the modem.

TPG Broadband Basic (NBN12) TPG M Bundle
This no contract plan from TPG has a 12 Mbps speed and a data cap of 100 GB. The data cap is divided into two, 50 GB for peak times and 50 GB for off-peak. While it's slower than the Tangerine plan above, it comes with a home phone, which can be very handy when you're always expecting calls.
At $49.99 a month, you can get a stable internet connection, a home phone, and a generous data cap of 50 GB.
MyRepublic Unlimited Essential 25Mbps Flexi Plan
If you like the Tangerine plan in this article but find the 20 Mbps speed a little too slow, this MyRepublic plan may be the right one for you at $59. With 25 Mbps internet speed and an unlimited data cap, you can enjoy good internet speeds anytime you want without worrying about going against the data cap.
It also doesn't come with a setup cost, which can help you save money, especially when you don't really plan on using this plan in the long-term.
No contract NBN plans are great because you can get the same features of a contract plan while you keep your options open. For more information about the best NBN service with no lock-in contract, call us at 1300 106 571!